Posted on: February 10, 2023, 08:04h.
Last updated on: February 6, 2023, 02:55h.
If the supernatural is your jam, then this article won't upend your worldview. But even if you believe that curses are a thing that's possible, the evidence for this one is flimsy to nonexistent.
In March 2000, a 37-year-old cocktail waitress named Cynthia Jay-Brennan won a Megabucks slot jackpot at the Desert Inn in Las Vegas, where Wynn and Encore stand today. The total was nearly $35 million. She married her boyfriend and they made plans to travel the world.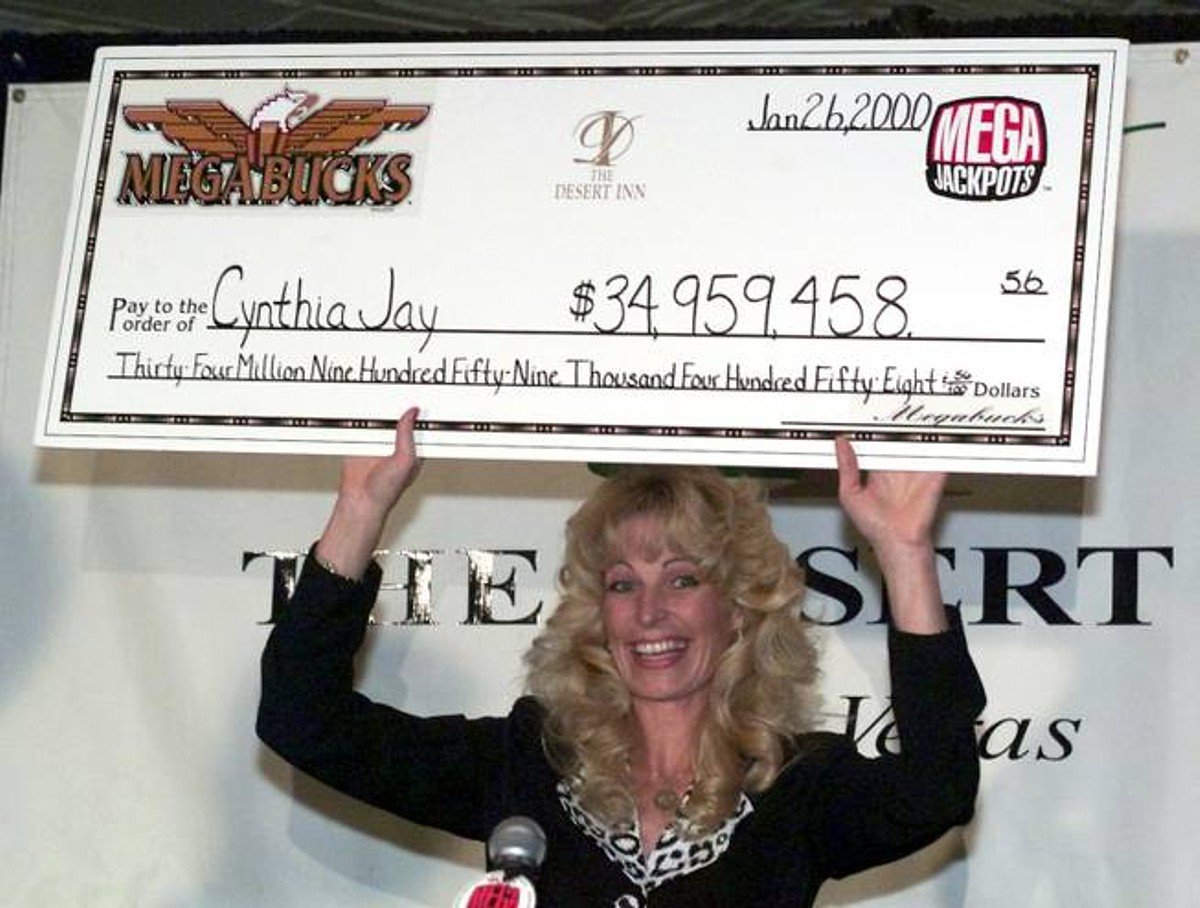 Six weeks later, Clark Morse, a drunken driver with 16 prior arrests, slammed into the back of Jay-Brennan's car while it was stopped at a red light. The collision killed her sister, Lela Anne Jay, 45, and shattered Jay-Brennan's spine.
Morse, 58, received a 28-year prison sentence. Jay-Brennan remains permanently paralyzed below her upper chest. Far too much of her jackpot has been spent on medical expenses.
This barely believable "Twilight Zone" of a horror story is pretty much the extent of the verifiable evidence supporting the myth of the Megabucks curse.
Mega Bull
Megabucks describes an interconnected system of tens of thousands of slot machines in hundreds of Nevada casinos. Whenever someone takes a Megabucks spin, a small portion of the bet is placed into a jackpot that anyone at any machine can win at any time.
The payoff starts at $10 million and increases by fractions of cents every second until someone gets lucky enough to line up the three Megabucks symbols on a slot machine payline. The longer the interval between jackpots, the higher the amount.
Megabucks was created in March 1986 by slot manufacturer International Game Technology (IGT) as a way to win back some of the business Nevada casinos were losing to state lotteries that promised mega-million jackpots, and to racetracks offering big pay-out parlay wagers. It was the world's first wide-area linked-progressive slot-machine system.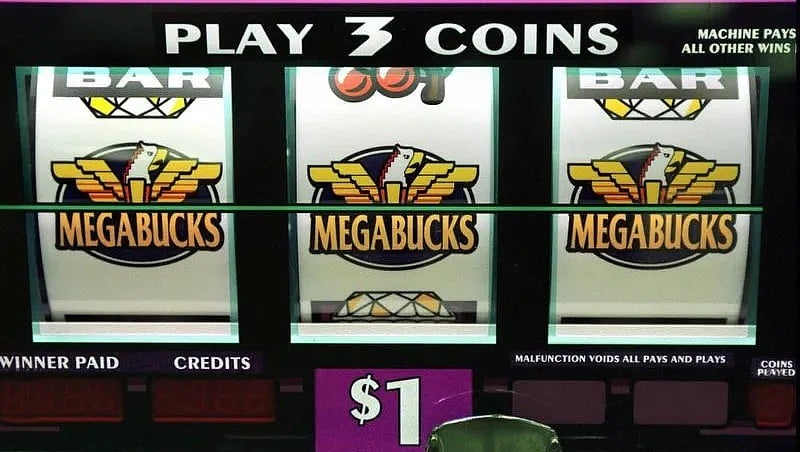 In March 2003, a 25-year-old male software engineer from LA, visiting Las Vegas for the NCAA Basketball Tournament, turned a $100 Megabucks slot spin into $39.7M at the Excalibur. It is still the world record.
The reason we don't know his name is because he was smart. You can request to remain anonymous. Although this won't hide you from the IRS, it helps prevent distant relatives and former friends from crawling out of the woodwork to beg you to pay off their student loans and finance their amazing new app ideas.
There is a downside to choosing anonymity, however: It allows fake news, the internet's wheelhouse, to proliferate about you and your fate.
Since the record megawinner's name isn't known, the events of his life can't be tracked. So internet posters fill in the blanks with their own twists on Jay-Brennan's story. The software engineer died shortly after winning by gang violence, in an airplane crash, or by overdosing on drugs at the Palms. (Myths like to get specific, for added believability.)
These false narratives took root so quickly and pervasively, IGT even broke its own policy, issuing a statement about the winner: He was still alive and well. (But, of course, they would say that, right? They want you to keep playing!)
Myth Interpreted
The Megabucks curse myth actually serves a psychological purpose.
"For some, it may serve as a consolation prize – a way of deriving psychological comfort from the roughly 49,999,999 out of every 50,000,000 spins that fail to produce the top award," Anthony Lucas, a professor of casino management at UNLV and former gaming industry operations analyst, told Casino.org.
Almost the same exact myth exists about state lottery winners.
"The legends we tell are our way of mentally chewing over concepts that disquiet us, and very few feel at all comfortable with the realization of their feeling envious," according to Snopes, which, it should go without saying, ascribes its "false" rating to the Megabucks curse.
Better Things to Worry About
Even if the Megabucks curse were real — and, by this point, you get that it isn't, right? — getting struck by lightning is something you should worry about more. According to the National Weather Service, the odds of that happening to you in any given year are 1 in 1.2 million. The odds of your experiencing a Megabucks win on any given spin are about 1 in 50 million. That's 41 times less likely.
"To use your analogy, it's like getting struck by lightning while sitting on your living-room couch," Lucas said.
In all, 22 people have won Megabucks jackpots exceeding $10M in the past 16 years. Because the majority chose to remain anonymous, there is no proving conclusively that incredibly bad things haven't happened to most of them. But the point is moot. Follow any group of 22 random non-Megabucks winners around for enough time and incredibly bad things will happen to many of them.
As the late Doors singer Jim Morrison sang, "No one here gets out alive."
And, in the case of one Megabucks winner who didn't choose to remain anonymous, an incredibly good thing happened to him. Elmer Sherwin, a 76-year-old retired World War II veteran, hit for $4.6M on the opening day of the Mirage in 1989. (This was before the minimum payout was $10M.) Then, in 2005, having survived to age 92 in spite of "the curse," he hit a second Megabucks jackpot, for $21.1 million, at the Cannery.
"That's like getting struck by lightning, while sitting on your living-room couch, without a cloud in the sky," Lucas said.
Look for "Vegas Myths Busted" every Friday on Casino.org. Click here to read previously busted Vegas myths. Got a suggestion for a Vegas myth that needs busting? Email [email protected].
Source: casino.org