Posted on: April 12, 2023, 02:13h.
Last updated on: April 12, 2023, 05:11h.
The McDonald's at 1980 N. Lamb Blvd. in Las Vegas is the third in the nation to experiment with automation. Customers can reportedly use a touch screen to place their orders, then receive them via a conveyor belt at the drive-thru. A team of humans is still around to do the cooking and to ensure that the automated part goes smoothly, though it is a much smaller team.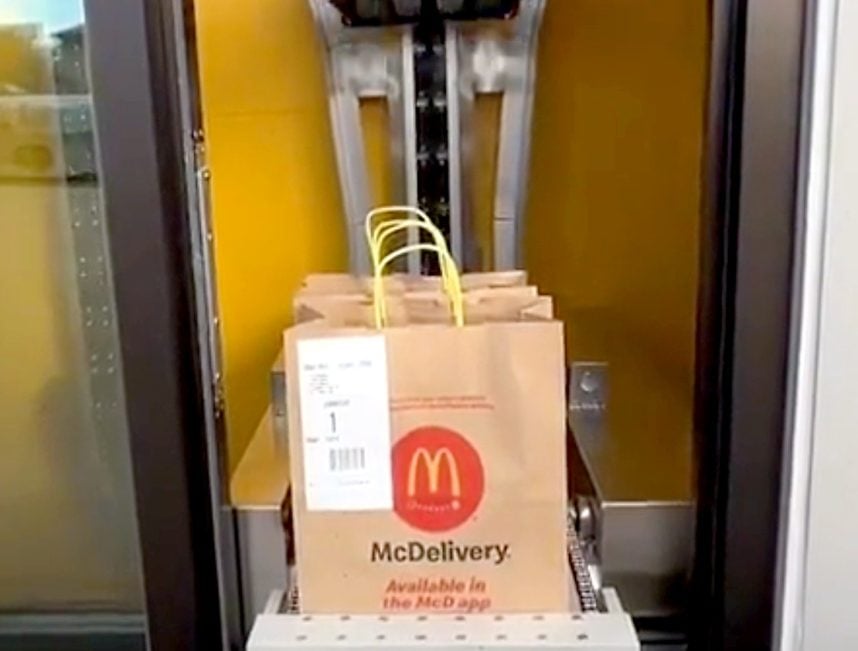 The first Robo-Mac, as social media has dubbed the concept, opened last month outside Fort Worth, Texas, followed by a second in Denver, Colo. In a news release, McDonald's stated they're "designed for customers on the go." The $50 billion corporation sparked a Twitter backlash for displacing the least-skilled of America's workers as a cost-cutting measure.
"You asked for $25 minimum wage," tweeted podcaster Elijah Schaffer. "You get: First fully automated McDonald's in Texas."
Scenes from 3 Italian Restaurants
Three Las Vegas restaurants have made Tasting Table's Top 20 Italian spots in the US:
Esther's Kitchen in the Arts District downtown, opened in 2018 by Chef James Trees
Brezza inside Resorts World, opened in 2021 by Chef Nicole Brisson and her former business partner, Jason Rocheleau
Carbone, the Greenwich Village eatery that chefs Mario Carbone and Rich Torrisi, along with restaurateur Jeff Zalaznick, imported to Aria in 2015
Comings & Goings
The Carnival World Buffet at Rio, once the most revered buffet in Las Vegas, is being torn down to become a food hall, exemplifying the "Bye Las Vegas Strip Buffets, Hello Food Halls" trend article published by Casino.org last month.
Green Fairy Garden, the communal dining terrace encircling the "Absinthe" venue at Caesars Palace, recently introduced a burger joint called No Pants and the Pier 17 Yacht Club, a speakeasy featuring $100 tots dusted with golden osetra caviar.
Vegas Test Kitchen, which opened during the pandemic as a downtown incubator for local chefs to try out new concepts, is closing for good on June 3. Located at 1020 Fremont St. #120, its current menus include Down 2 Earth Plant-Based Cuisine, Jawgogi's American Asian, and Stay Tuned Burgers.
Resorts World is closing the lounge leading into its Chinese restaurant, Genting Place, to convert the space into the Golden Monkey Tiki Lounge. The casino hotel is making a big deal about it being the only tiki bar on the Strip. The similarly named and well-known Golden Tiki Lounge has been operating only 1 mile from the Strip, and 2 miles from the Resorts World site, since 2015.
Source: casino.org