Posted on: May 1, 2023, 03:01h.
Last updated on: May 1, 2023, 03:08h.
Wynn Resorts announced on Monday the appointment of hotel industry veteran Thomas Schoen as president of the operator's upcoming integrated resort in the United Arab Emirates (UAE).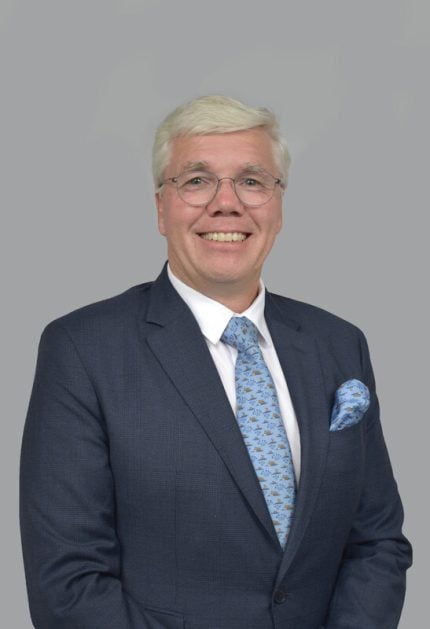 That appointment arrived just days after the gaming company said Wynn Al Marjan Island will cost an estimated $3.9 billion to build and is slated to open in early 2027. The venue, located on Al-Marjan Island, is being developed with local partners Marjan LLC and RAK Hospitality Holding LLC.
An industry veteran with more than 30 years of luxury hospitality experience spanning Europe, the UK and Africa, Schoen's appointment will build on his extensive background in opening and operating prestigious integrated resorts to deliver an exceptional brand experience for the iconic new Ras Al Khaimah property," according to a statement issued by Wynn.
Wynn Al Marjan Island will be the first venue in the Arab world to offer regulated casino gaming.
Schoen Has Extensive Luxury Hotel Experience
While Schoen's LinkedIn profile doesn't mention direct casino gaming experience, his resume indicates he's a logical fit for the top leadership role at Wynn Al Marjan Island. He's been in the hotel industry for 25 years with a significant amount of time spent in the Middle East/North Africa (MENA). Additionally, he's held leadership roles at luxury hotel brands, including Luxury Collection, Sheraton, Westin, Le Meridien, St Regis, and W Hotels.
That's relevant when considering Wynn's established reputation for luxury hotels, both in the US and abroad. Many guests travel to Wynn integrated resorts in Las Vegas, Boston, and Macau not just for betting, but more for high-end amenities, including some of the industry's best guestrooms, dining options, and spas. Wynn Al Amarjan Island is being designed with that legacy in mind.
"Wynn Al Marjan Island rises more than 1,000 feet (305 meters) above the sea, welcoming visitors to a premium luxury experience. It will include a modern world-class luxury hotel with 1,500 rooms, villas and suites, a state-of-the-art events center, a gaming area, theater, and a wealth of unique dining, spa, and lifestyle experiences," according to the statement.
Schoen, Wynn Al Marjan Island Could Be Ideal Pairing
With the UAE ranking as one of the fastest-growing tourism destinations in the world and casino gaming being new to the region, Schoen's experience could prove essential in establishing Wynn Al Marjan Island as a prime destination.
I am delighted to lead the operations of Wynn Al Marjan Island and feel privileged to be part of such a significant new chapter for the group," he said in the statement. "The iconic destination will not only mark a new one-of-a-kind guest experience in the Emirates but will further establish the brand across the globe. I look forward to embarking on this exciting journey."
Wynn Al Marjan Island is the operator's first oceanfront property.
Source: casino.org