Posted on: June 29, 2023, 05:33h.
Last updated on: June 29, 2023, 05:35h.
The union representing Nevada's teachers wants to stop the Oakland A's from getting the $380 million in public funding the state's legislature, and governor, already approved to build their planned new stadium in Las Vegas.
The Nevada State Education Association (NSEA) — which argues that public funds should instead be used to support local education — filed the paperwork to form a political action committee (PAC), called Schools Over Stadiums, with Nevada's Secretary of State on Wednesday.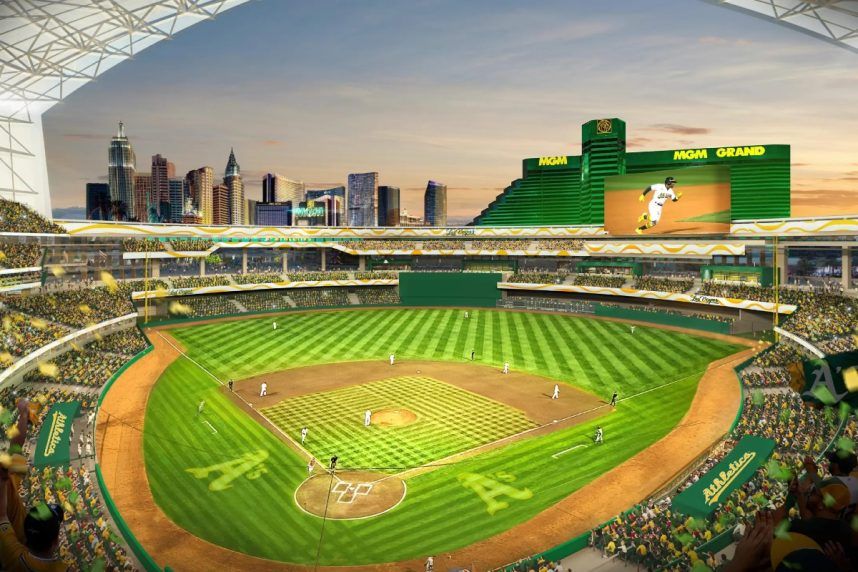 "We are considering every path to prevent public funds from being used to subsidize a billionaire's stadium," NSEA spokesman Alexander Marks told the L.A. Times on Thursday.
Those paths include litigation and/or a ballot measure.
Marks said his organization is outraged that the stadium has been presented as a financial benefit to the people of Nevada when the state has more than 3,000 statewide vacancies for teachers and educational staff.
"Our priorities are misguided," Marks told the Times.
According to a 2023 survey of public education looking at student success, student safety, and school quality, the website scholaroo.com ranked Nevada 48th of 50 US states, ahead of only Louisiana and Arizona.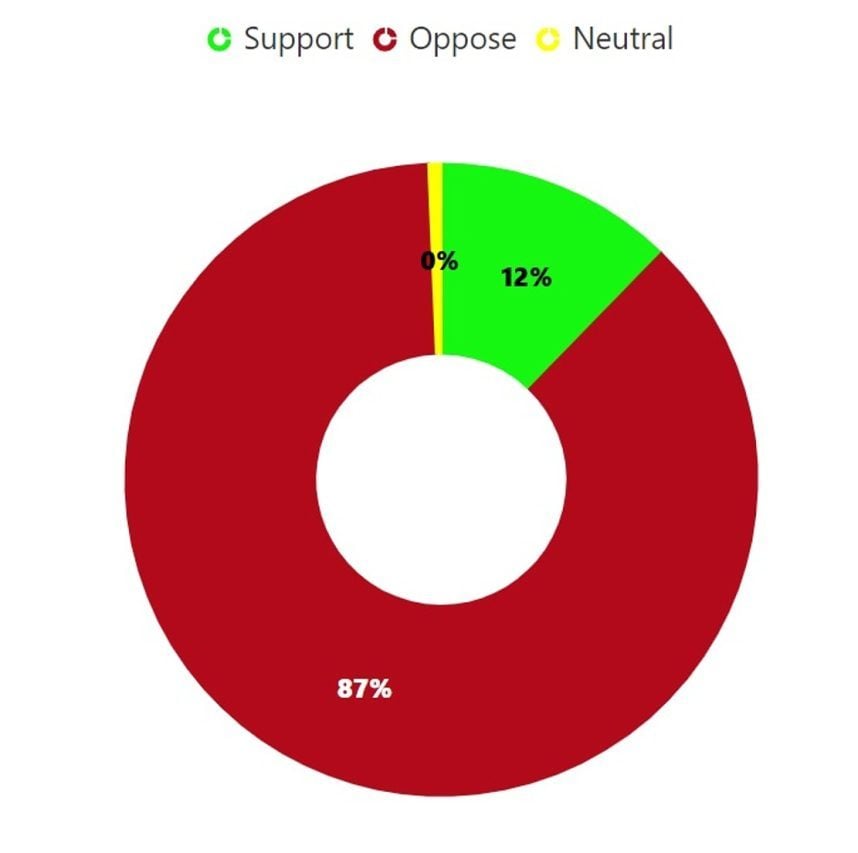 Putting Their Rally Caps On
While beating the Oakland A's hasn't been very difficult this season — they're dead last in their division at 21 wins and 61 losses — defeating the team's plans to open a Las Vegas stadium by 2028 is more of a long shot.
Earlier this month, the Nevada Legislature approved — and Gov. Joe Lombardo signed into law — SB1. The bill will provide $380 million in public funds toward the $1.5 billion the A's and owner John Fisher estimate their new stadium will cost. And Major League Baseball owners are expected to approve the A's move from Oakland — the league's first relocation since 2005 — which had been considered the final step in the process.
However, working in Schools Over Stadiums' favor, Nevada residents have always seemed opposed to publicly funding a stadium for the A's. In an online poll published alongside SB1 on the Nevada Legislature's website, 87% of voters said they opposed the bill. Though the poll didn't allow voters to explain why, it is widely believed that Nevadans would love a baseball team — just not the Oakland A's.
Also working in the new PAC's favor is the stadium construction's proposed timeline. The stadium would be situated on the site of the Tropicana Las Vegas, which would need to be imploded first. Considering that this process won't start for at least two years, NSEA has some time to gather support for its cause.
In order to get a bill on the ballot, Schools Over Stadiums will need to collect nearly 150K signatures — with 35K valid signatures required from each of four petition districts.
What the A's would do if the PAC succeeded in unwinding the stadium's public funding is unclear. During testimony before the Nevada Legislature, Las Vegas Convention and Visitors Authority President Steve Hill said he believed the A's would move to another city if they didn't get public funding — probably Portland or Salt Lake City.
Staying in Oakland is considered highly unlikely.
Source: casino.org