Posted on: April 4, 2023, 07:07h.
Last updated on: April 4, 2023, 07:07h.
Brazil continues to work on expanded legal gambling in the country. There are different projects underway to achieve that goal, and Senators are now reviving a plan that could lead to more casinos appearing across the landscape.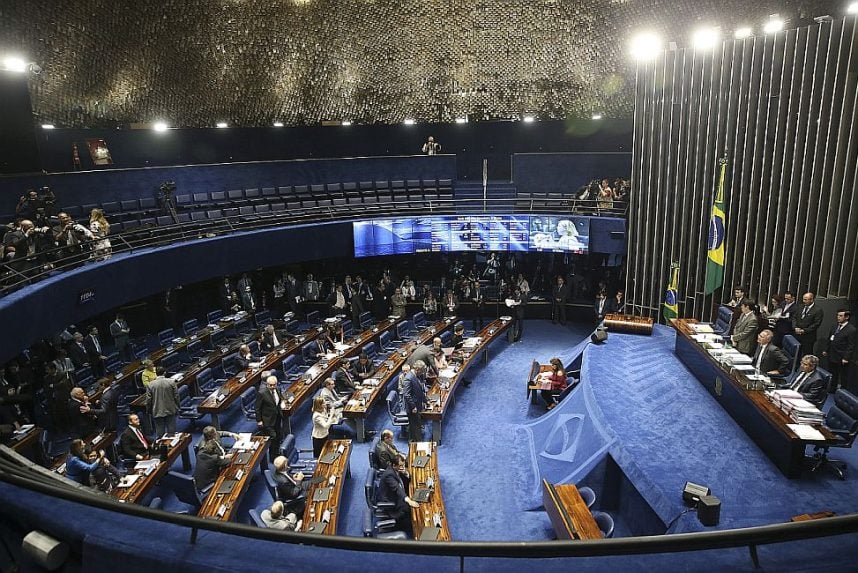 At the end of March, the Senate approved the return of PL 2.648/2019, a bill that would legalize the operation of casinos in tourist resorts. The legislation had previously tried to make a run in legislative circles before running into a brick wall.
Senator Angelo Coronel, who had been the rapporteur of the initiative previously, is trying to bring it back to life. However, it's going to need more support to stay alive this time.
Hedging Bets on Expanded Gambling in Brazil
Four years ago, Senator Roberto Rocha introduced the legislation that is now being dusted off and put back on the table. Through it, he wanted to bring casinos to integrated resorts and certain other qualifying locations in Brazil.
That initiative envisioned casino gambling working only in conjunction with tourist resorts. Even then, only those that offered high-end hotel accommodation, restaurants, bars, shopping centers and MICE (meetings, incentives, conferences and exhibition) spaces would qualify.
In his justification for the presentation of the project, Rocha had highlighted the need to boost tourism. In addition, he emphasized that casinos appear as an entertainment option that enjoys resounding success in a number of countries. This results in strong support to those economies through direct and indirect spending, as well as investments.
However, while Jair Bolsonaro was still president of Brazil, the project had been shelved. Now, it's coming back and is making its first stop. The Regional Development and Tourism Committee of the Senate will put it under review once it appoints a spokesperson.
Embracing The Future of a New Brazil
Casinos have been banned from operating in Brazil since 1946, and since then, there have been several discussions about a possible return of these establishments. In recent years, these discussions have gained more strength thanks to the popularity of some online gambling platforms in the country.
Last year, the Senate was going to consider a different bill that would allow expanded online gaming. However, this did not happen, largely due to the close elections between Bolsonaro and now-President Luiz Lula da Silva.
Now that Bolsonaro, who was strictly against expanded gambling, is out of the political limelight, things could change. However, the former president isn't fading off into the sunset – he has recently stated that he still plans on challenging his successor every chance he gets.
This could mean trying to block several initiatives currently underway. Brazil is closer than it has ever been to embracing regulated sportsbooks and online casinos, both of which were blocked under Bolsonaro. But, even as the finish line may be within arm's length, there's still more work to do to reach it.
Source: casino.org