Posted on: June 16, 2023, 02:46h.
Last updated on: June 16, 2023, 02:57h.
A man tailed two elderly women about a mile from Yonkers, N.Y.'s Empire City Casino to their residence where they were robbed on Tuesday, police said.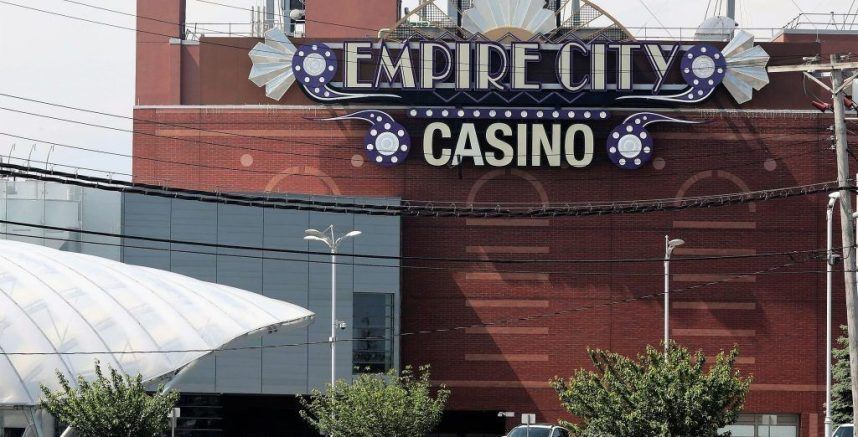 The two women, one 83, the other 86, had just pulled into a driveway at a Valentine Street residence in Yonkers at about 3:30 p.m. They were just about to leave their car when the suspected approached.
He pulled out a firearm. Then, he stole their purses that were inside the car, according to the Yonkers Daily Voice. He next fled down the driveway to a parked black Acura sedan.
It then sped away with an unidentified second suspect at the wheel.
Neither woman was injured, according to Yonkers police Detective Lt. Dean Politopoulos.
The suspect is a Black man in his late twenties or early thirties. He was dressed in a black baseball-style cap and a black T-shirt. He was also wearing sunglasses.
Police continue to search for the suspect. If found, officers will likely apply for an arrest warrant that needs to be approved by a judge.
Drunk Casino Patrons Arrested in Pennsylvania
Two visitors to Pennsylvania's Valley Forge Casino were apprehended at about 2 a.m. Sunday after one allegedly resisted arrest and the second allegedly helped him in his escape scheme.
The couple were both intoxicated and police tried to arrest one of them at the Upper Merion, Pa. gaming property.
The unnamed man appeared "unsteady on his feet," Patch reported. He also began to argue with officers.
Eventually, he allegedly tried to escape from custody when cops told him they were arresting him for public drunkenness.
At that point, the unnamed woman attempted to help him resist the officers, police said.
Eventually, both the man and woman were arrested and transported to Upper Merion Police Station. They were charged with resisting arrest, public drunkenness, and other counts.
TV Damaged By Illinois Casino Visitor
A man was apprehended on Thursday after he allegedly punched an LED flat screen TV at Harrah's Casino in Joliet, Ill. It was attached to a wall.
Joliet cops then arrested Antonio Valdez, 33, of Harvey, Ill. He was charged with criminal damage to property and was booked at the Will County Jail.
Casino security guards initially ordered him to leave the gaming property due to his intoxication.
Valdez started to make his way to the casino's parking garage. On the way, he allegedly punched the TV in a hallway.
Then, he returned to the gaming property. That is where he was apprehended by security guards. He was later turned over to local police.
Valdez punched the TV so hard, it broke, Punch reported. Its replacement value is about $700. He was not injured from when his hand struck the television.
Source: casino.org