Posted on: April 14, 2023, 12:24h.
Last updated on: April 14, 2023, 12:53h.
The death of a food and beverage manager who worked at Casino New Brunswick has resulted in criminal charges against a local man who allegedly assaulted the victim.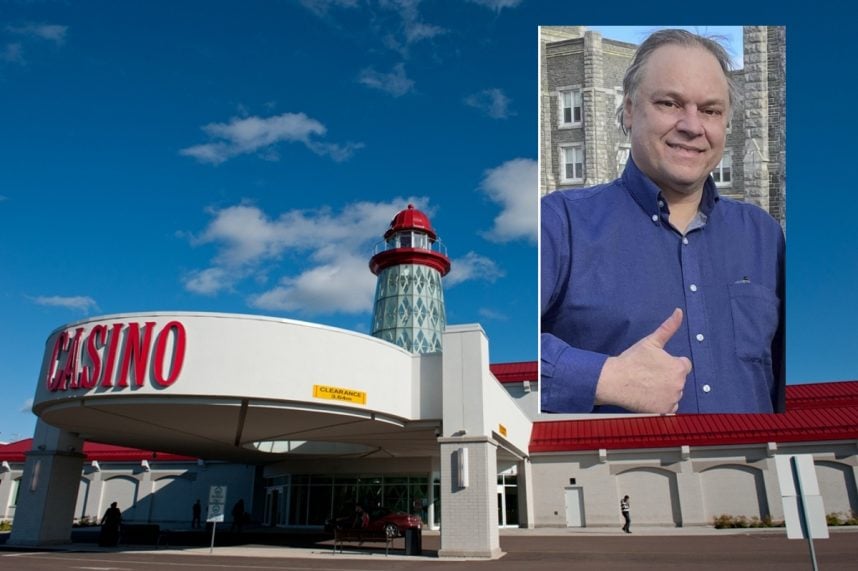 Following an investigation into the death of 56-year-old Rodney Frenette, the Royal Canadian Mounted Police (RCMP) concluded that the Casino New Brunswick manager died as a result of an assault. Law enforcement subsequently charged Michael Thomas Glaspy, 50, of Riverview, with a single count of manslaughter.
Glaspy appeared remotely in Moncton provincial court Friday morning via telephone from prison to learn of the homicide charge levied against him.
Prosecutors allege Glaspy assaulted Frenette in an incident that occurred on March 4, 2023. Frenette was transported to an area hospital but succumbed to his injuries and died on March 28.
Casino Death
According to his LinkedIn profile, Frenette served as the food and beverage manager at Casino New Brunswick. The casino, which is owned and operated by the Great Canadian Gaming Corporation, offers more than 600 slot machines, 20 table games, and a dedicated poker room.
Casino New Brunswick also features a 126-room hotel. As for food and beverage, the resort includes the Hub City Pub and the Buffett. Frenette oversaw the operations of both eateries.
Frenette's obituary said he was a New Brunswick native who grew up in Point La Nim on the Restigouche River. He leaves behind a wife of 33 years and a daughter.
Rodney was a dear colleague and friend to many in the Moncton community," said Kate McDonald, the general manager of Casino New Brunswick. "We are devastated by his passing."
Frenette enjoyed a lengthy career in the gaming industry that began with his father, Paul Frenette, running a local amusements and concessions company. The family company later transitioned into video lottery operations in the early 1990s. He joined Great Canadian and Casino New Brunswick in September 2015.
As much as Rodney loved his career, his favorite role in life was being a dad. Hold your loved ones dearly and make every moment count because we never know what tomorrow will bring," read his obituary.
It's unclear what led to the confrontation between Frenette and Glaspy. Glaspy's attorney, Gilles Lemieux, told the Canadian Broadcasting Corporation that he's reviewing the evidence after receiving the charges this morning.
Glaspy has roughly six weeks before he's due back in court on May 26.
"We have six weeks to figure it out," Lemieux said.
Casino Pays Tribute
Casino New Brunswick hosted a celebration of life for Frenette at the resort on April 5. The commemoration occurred where he worked — the Hub City Pub.
Many casino workers attended the ceremony to pay their respects to the longtime food and beverage boss. Tributes also poured in on Frenette's online obituary.
"There are no words to express my sadness for Rodney's passing. As an old schoolmate, I only ever recall Rodney being a kind and caring person," read one condolence.
Source: casino.org