Posted on: July 18, 2023, 08:38h.
Last updated on: July 18, 2023, 08:51h.
North Carolina General Assembly leaders are reportedly discussing legalizing commercial casino gambling in closed-door budget negotiations. In anticipation of the state authorizing such gaming, The Cordish Companies, the Baltimore-based gaming and hospitality firm behind Live! casinos in Maryland and Pennsylvania is readying a development pitch.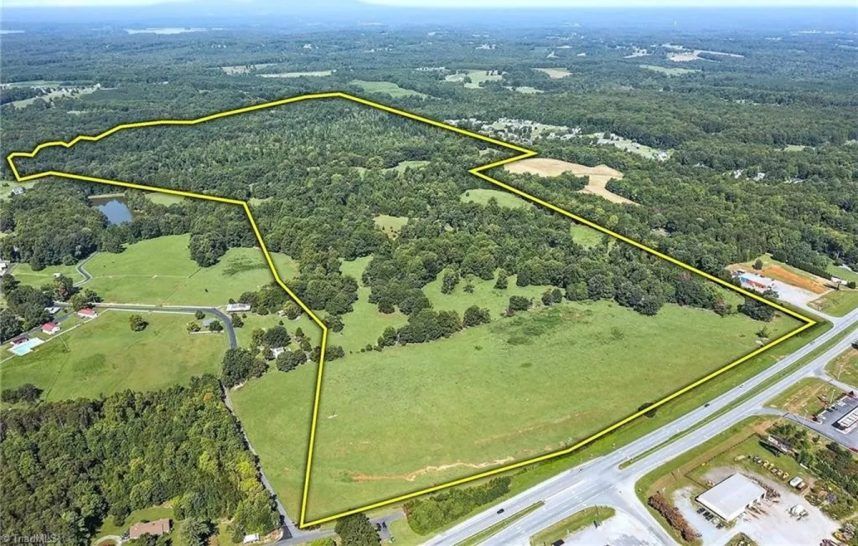 WRAL News in Raleigh reported Monday that Cordish has registered a local subsidiary, NC Development Holdings, in North Carolina. NC Development Holdings recently submitted a rezoning request to the Rockingham County Planning Board for nearly 200 acres of largely vacant land.
The rezoning request is to allow a 192.7-acre plot of land located just west of US 220 north of Carefree Lane to be rezoned from a residential/agricultural designation to one that would allow for commercial uses.
Rockingham County is home to North Carolina Senate President Pro Tempore Phil Berger (R-Rockingham), one of the powerful state lawmakers said to be in private discussions with other legislative leaders about commercial casinos.
Limited Details
NC Development Holdings didn't specify its plans for the property while submitting the rezoning request. WRAL News said such applications don't require a developer to provide specific details of why it's seeking rezoning.
The Rockingham County Planning Board voted 5-2 against the rezoning request, but the vote isn't final. The Rockingham County Board of Commissioners will have the final say and is expected to vote on the application during its August 21 meeting.
Though the Board of Commissioners typically votes in line with the Planning Board's recommendations, it's worth noting that Berger's son, Kevin Berger, is one of the county's five commissioners.
The elder Berger said this week that he thinks the odds of North Carolina legalizing commercial casinos this year are "better than 50-50." Cordish didn't detail what it envisions for the rural site located about 20 miles north of Greensboro, but instead said the company is considering "any particular use that may be appropriate."
Camp Carefree, a free summer camp for children with disabilities and chronic illnesses, is located just south of the property that Cordish is seeking to have rezoned. Rhonda Rodenbough, Camp Carefree's managing board member, told WRAL News that a casino would devastate the camp's idyllic setting.
Phil Berger is pushing to get gambling legalized in North Carolina, and that's where they want to put the casino and all the amenities that go with it. This property is right up against our property. If they [Cordish] come in and they level all the trees, that is going to take away from the atmosphere and privacy."
Cordish doesn't yet own the land in question. The property belongs to a family who's been trying to sell the land since at least August 2022. An online listing for the 192-acre tract shows the property as "pending," with an asking price of $5.5 million.
Cordish Investment Spree
The Cordish Companies continues to up its stake in the US gaming industry. Along with its flagship property in Maryland, Live! Casino & Hotel Maryland, and two properties in Pennsylvania, Live! Casino Hotel Philadelphia and Live! Casino Pittsburgh, Cordish has several other developments in the pipeline.
Cordish has pitched Virginia lawmakers a $1.4 billion casino development for Petersburg, though the state would need to pass legislation to allow gambling there. Cordish is also spending $250 million in Louisiana to renovate a former riverboat in Bossier City that was called Diamond Jacks.
Cordish is also partnered with Caesars Entertainment in Florida to develop a mixed-use complex adjacent to Harrah's Pompano Beach about 35 miles north of Miami. Dubbed "The Pomp," the development is to include 4,000 luxury residential units, two hotels, various dining, shopping, and entertainment, plus office space.
To free up capital, Cordish in 2021 sold the physical assets of its casinos in Maryland and Pennsylvania for $1.81 billion to Penn Entertainment's real estate investment trust called Gaming & Leisure Properties. Cordish leases the casinos' operations from GLPI and has operating rights through at least 2061.
Source: casino.org