Posted on: June 13, 2023, 04:58h.
Last updated on: June 13, 2023, 05:05h.
A former Illinois state senator has admitted he wore a wire to trap a Democratic Party colleague into admitting to bribery.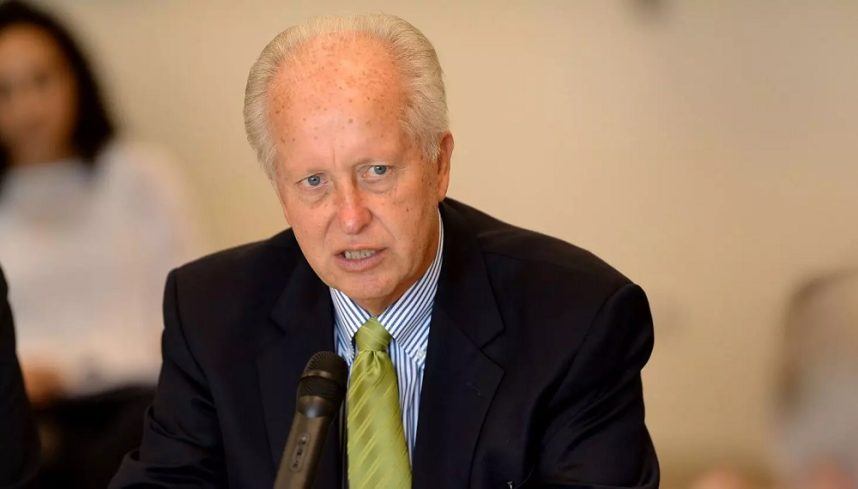 Veteran lawmaker Terry Link had previously repeatedly denied reports that he cooperated with the FBI to incriminate former State Rep Luis Arroyo.
Link pleaded guilty to tax evasion in 2020 and is awaiting sentencing. He's hoping his undercover assistance to the FBI will go down well with the judge.
Arroyo was sentenced to five years in prison last year for accepting bribes from local sweepstakes operator James Weiss, and for conspiring with Weiss to bribe Link, who was unnamed during Arroyo's trial.
Last week, as Link took the stand to testify at Weiss' bribery trial, he was finally forced to admit he was the missing link.
'This is the Jackpot'
Prosecutors allege Weiss paid Arroyo bribes totaling $7,500 via his lobbying firm, Spartacus 3. In return, Weiss wanted Arroyo to help legalize sweepstakes machines, which operate in a gray area of the law in Illinois.
Arroyo attempted to recruit Link to the cause. When Link is heard on the secret recording asking, "What's in it for me?" Arroyo responds: "I'm going to give you this here. This is … this is the jackpot," as he hands his colleague a check for $2,500.
Arroyo then promised similar monthly payments if Link agreed to back legislation to legalize sweepstakes machines.
State Rep. Bob Rita (D-Blue Island), and former state Sen. Tony Muñoz (D-Chicago), both testified this week about Arroyo's sudden, inexplicable interest in sweepstakes machines in the fall of 2018.
Weiss Denies Bribery
At the time, Rita and Muñoz were working on Illinois' sweeping gambling reforms that were signed into law the following year.
"He continually pressed the issue to the point where I didn't even want to talk to him anymore," Rita said, as reported by WTTW News.
Link was an influential figure in the state Senate who had helped get the gambling reforms across the line, which is why prosecutors believe Arroyo and Weiss targeted him.
Politically connected businessman Weiss denies charges of bribery. He says he paid legitimate consulting fees to Arroyo to help block an ordinance at Chicago City Hall that would ban sweepstakes machines. He also claims he was unaware of any plot to bribe Link.
Source: casino.org