Posted on: July 19, 2023, 08:06h.
Last updated on: July 19, 2023, 08:06h.
One-time Ultimate Fighting Championship (UFC) fighter Chael Sonnen recently agreed to a plea agreement where he will pay a $750 fine for allegedly assaulting several people. The violent incident took place in 2021 at the Four Seasons Hotel Las Vegas.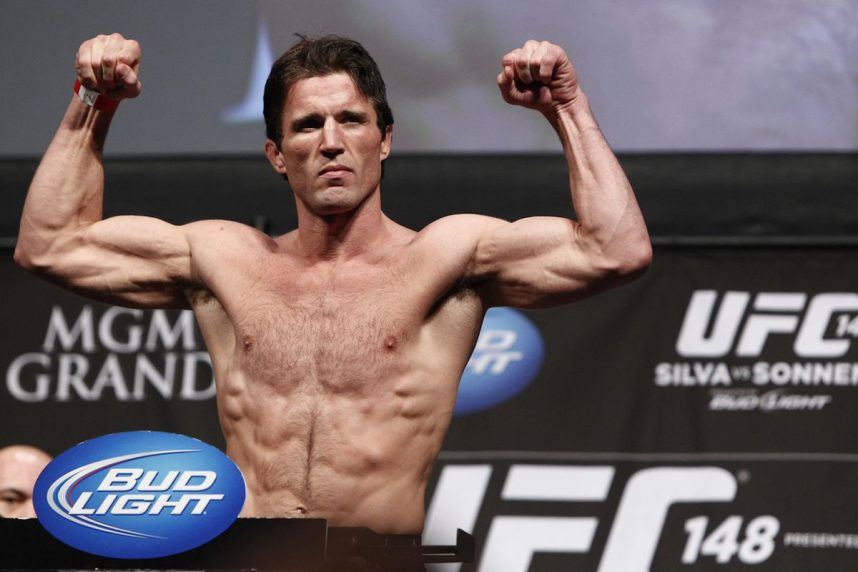 The 46-year-old also pleaded no contest to a breach of peace charge, according to TMZ. Prosecutors dropped about a dozen original charges against him, including battery by strangulation.
On December 18, 2021, Sonnen allegedly attacked several men and a woman in a hallway on the 35th floor at the hotel.
Among the victims were a married couple, Christopher and Julie Stellpflug of San Luis Obispo, Calif., as they headed to their hotel room.
Sonnen allegedly pushed a drink out of Christopher Stellpflug's hand "without provocation," and punched him in the head, as well as choked him, according to the lawsuit filed by the couple.
Sonnen also allegedly pushed Julie Stellpflug against a lighting fixture. He also allegedly struck her in the face which led to bleeding.
Many Injuries
Christopher Stellpflug suffered marks on his neck. Julie Stellpflug suffered a split lip. Both claimed to have suffered concussions.
Sonnen also struck a good Samaritan with his elbow, and he assaulted still another man in the face, according to police reports.
When hotel security guards responded, Sonnen allegedly struck one in the nose with his knee. He also allegedly kicked a guard in the chest.
A hotel employee, Joshua Olds, filed another lawsuit against Sonnen, after Sonnen punched him in the jaw, according to Las Vegas TV station KLAS.
Olds was "severely beaten about his face and person causing serious injuries," according to the litigation. He is believed to be the first victim to have been struck by Sonnen.
Three of the victims were treated at a local hospital.
The two civil lawsuits remain active in Las Vegas courts. Each is expected to go to jury trials.
Victims Want Justice
We just want justice," Julie Stellpflug has told the media about the case. "We did not deserve what happened to us."
Previously, Christopher Stellpflug made comments about the incident to a California TV station. The statements should have led to the dropping of criminal charges, Sonnen's attorney had argued in prior months.
"It is clear that if Mr. Sonnen could not form the requisite intent to commit a willful and unlawful battery that he would be exonerated of all charges," the defendant's lawyer explained.
Previously, Julie Stellpflug said their account of events has never changed.
Everything has remained consistent," Julie Stellpflug told the media. "There's nothing different."
Sonnen Took Sleeping Pill
Sonnen claimed he could not remember the incident because he had taken an Ambien pill prior to the events. Sonnen appeared to be intoxicated at the time of the attack, according to statements made to police.
Sonnen also was described as being "in a state of undress and agitation" during the melee, KLAS reported.
Eventually, security officers apprehended Sonnen. He was reportedly incoherent when speaking to security guards that day. Sonnen was wearing a white robe and a bloody T-shirt during much of the incident.
After being a fighter for UFC, Sonnen worked as an analyst for ESPN. He has since reportedly been dropped as an analyst for the network following the assault allegations.
Source: casino.org