Posted on: May 26, 2023, 09:45h.
Last updated on: May 26, 2023, 11:02h.
As Germany tries to expand its regulated gaming market, it's facing a new obstacle. Despite attempts to deny it, the global economy is falling into a recession that's also beginning to show itself in the country. Although some believe the gaming industry is recession-proof, recent studies refute that assertion.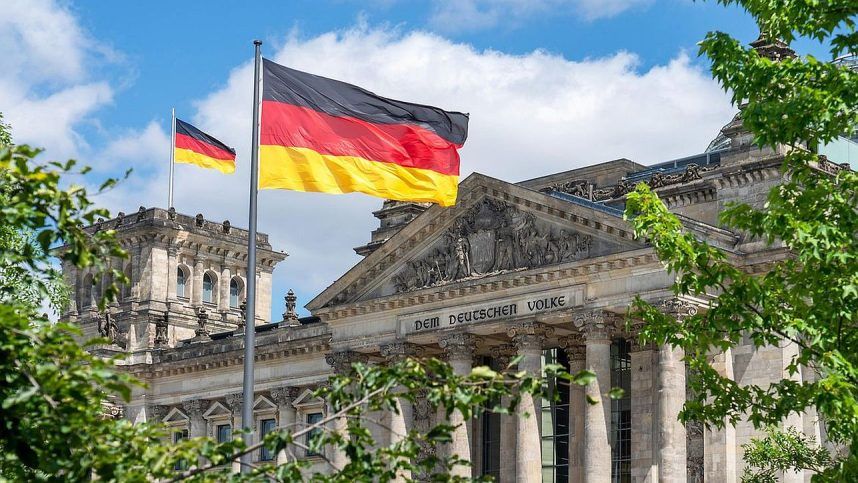 Analysts assert that Russia's natural gas cuts following the attack on Ukraine had a severe impact on the largest economy in Europe. In addition, Germany's economic downturn in the first quarter of the year was partly attributed to unrelenting inflation, according to official data.
The economy showed a reduction of 0.3% in the first quarter of the year, following a previous downturn of 0.5% in the last quarter of 2022. When an economy shows dips for two consecutive quarters, according to most economic definitions, it's considered to be in a state of recession.
Similar drops have been seen in the UK and the US, where analysts are keeping a close eye on Las Vegas traffic. While Germany's economic decline isn't yet at a critical level, research shows that gambling is often one of the first things to go when consumers have to cut spending.
Approach with Caution
The correlation between a strong economy and a strong gambling market is no secret, despite the recession-proof claims. There have been studies conducted periodically that highlight the link between the two.
In 2012, a study in the Netherlands by Csilla Horváth and Richard Paap found that, from 1959 to 2010, when the economy was up, so was gambling. When it dropped, so did the gaming industry.
Curiously, the trend doesn't apply to all gambling sectors. Multiple studies have shown that lottery sales don't follow the same roller-coaster movement of economic ups and downs.
In Germany, updated statistics indicated a decline of 1.2% in household expenditure compared to the previous quarter. Furthermore, government expenses experienced a drop of 4.9%, while car sales also plummeted due to the reduction of government incentives for electric and hybrid vehicles.
The German economy has been pulled down by its consumers due to high inflation, shared Andreas Scheuerle, an analyst at the German financial institution DekaBank. In April, the inflation rate in Germany rose to 7.2%, which was higher than the eurozone average, but lower than the 8.7% rate in the UK.
Household consumption of essential items such as food, clothing, and furniture has decreased due to the climb in prices. Furthermore, there is a greater level of stringency in industry regulations as businesses feel the impact of elevated energy costs.
Some Relief May Be Coming
Destatis, the official statistics agency, previously projected a lack of growth for the initial quarter of this year, implying that recession would be evaded. Yet, stability remains in peril due to mounting prices.
Despite Germany's significant dependence on Russian energy, the recession wasn't as harsh as initially forecast. The mild winter and the resurgence of China's economy played a crucial role in mitigating the influence of exorbitant energy costs.
Analysts note that while there was an increase in private sector investment and exports, they didn't suffice in bringing Germany out of the recession danger zone. Nevertheless, the Bundesbank, Germany's central bank, anticipates more robust economic growth in the April-June quarter. This is due to a decrease in business slowdowns, which had previously hindered consumer spending.
The good news is that the recession won't likely cause a massive drop in gaming revenue. If the UK's recent economic turmoil is any indication, Germany could weather the storm with relative ease.
Rampant inflation brought a lot of problems to the UK and Ireland, though some companies there have seen their revenue increase over the past year. There's still hope for Germany, even though the online gaming segment is just now trying to gain traction. Requests for input from organizations like the German Sportsbetting Association are still waiting for a response.
Source: casino.org