Posted on: July 12, 2023, 08:11h.
Last updated on: July 12, 2023, 09:27h.
Jake's 58 Casino Hotel on New York's Long Island has already gained state approval to significantly expand its gaming floor. But before the property's planned $200 million expansion and renovation project can break ground, local approval from the Village of Islandia is needed.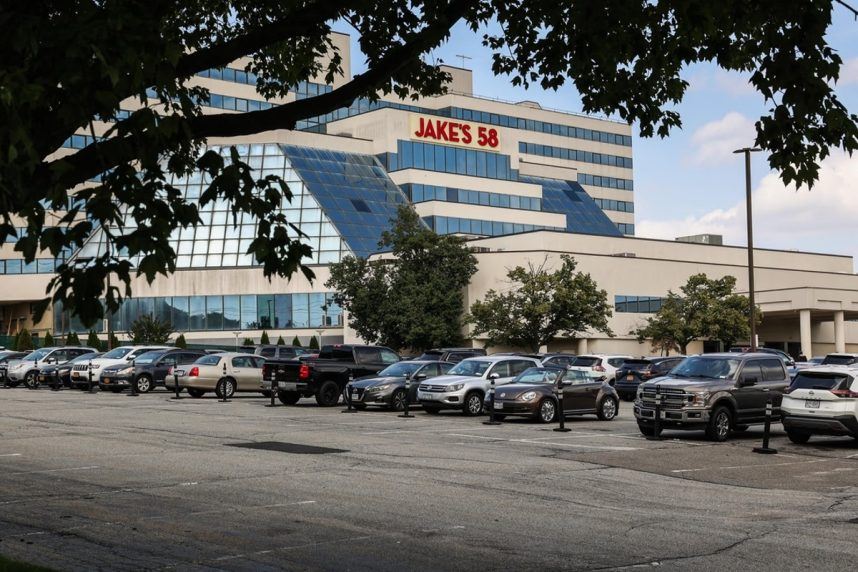 The local approval process took a major step forward Tuesday evening after the Village Board voted 4-0 to approve the preliminary plan for the casino's overhaul.
Jake's 58 is owned by Suffolk Regional Off-Track Betting Corporation (Suffolk OTB). Along with Jake's 58, Suffolk OTB operates three other off-track betting locations and several dozen 32 QWIK Betz locations through partnerships with area restaurants, pubs, and local businesses.
Suffolk bought out Delaware North's stake in Jake's 58 in 2021 for $120 million. The pari-mutuel wagering and video lottery operator later announced plans to double the number of gaming positions at Jake's 58 from 1,000 to 2,000 seats.
Jake's 58 is a video lottery casino. Video lottery terminals (VLTs) appear to be slot machines to the undiscerning gambler, but their outcomes are determined through a centralized computer system that links the machines. Traditional Las Vegas slot machines determine whether a spin wins through an individual random number generator.
OTB's Big Bet
New York lawmakers in Albany are preparing to issue three full-scale commercial casino licenses with slot machines, live dealer table games, and sports betting for the downstate region. The odds favor Resorts World New York City in Queens and MGM Resorts' Empire City Casino in Yonkers for two of the coveted concessions. RW and Empire City are currently racinos that can only offer VLTs and electronic table games.
As for the third license, a bidding war is underway with companies such as Las Vegas Sands, Caesars Entertainment, Wynn Resorts, and Hard Rock expected to participate. Sands is targeting the Nassau Coliseum, about 30 miles west of Jake's, for its integrated resort casino.
Suffolk in February announced it won't pursue one of the Las Vegas-style casino licenses and instead focus on its VLT business.
The proposed expansion would result in 100,000 square feet of new space to allow a VIP gaming lounge, new restaurants and bars, and a structured parking lot. Each of the property's 227 guestrooms would also be updated.
The renovation would also include reopening the hotel's former indoor pool and conference facilities that were shuttered in 2017 to make room for additional gaming machines.
Before it was Jake's 58, the hotel structure was the Marriott Islandia. Marriott sold the hotel to Delaware North for $40.4 million in 2016. Suffolk built a casino inside the space and leased the gaming operations from Delaware North until 2021 when Suffolk bought the property.
Final Vote in August
The Islandia Village Board will host a public hearing on the Jake's 58 expansion on August 1. Following the discussion, the board is expected to formally vote on allowing the project to move forward.
If the vote goes Suffolk's way, the $200 million investment would be cleared to proceed.
Jake's 58 is one of the most successful VLT locations in New York. In the 2022/2023 fiscal year, the casino generated gross gaming revenue of nearly $260 million.
Source: casino.org