Posted on: February 22, 2023, 10:26h.
Last updated on: February 22, 2023, 10:35h.
Las Vegas restaurants could soon offer tap water only when asked by diners should new state legislation find an adequate appetite among lawmakers in Carson City.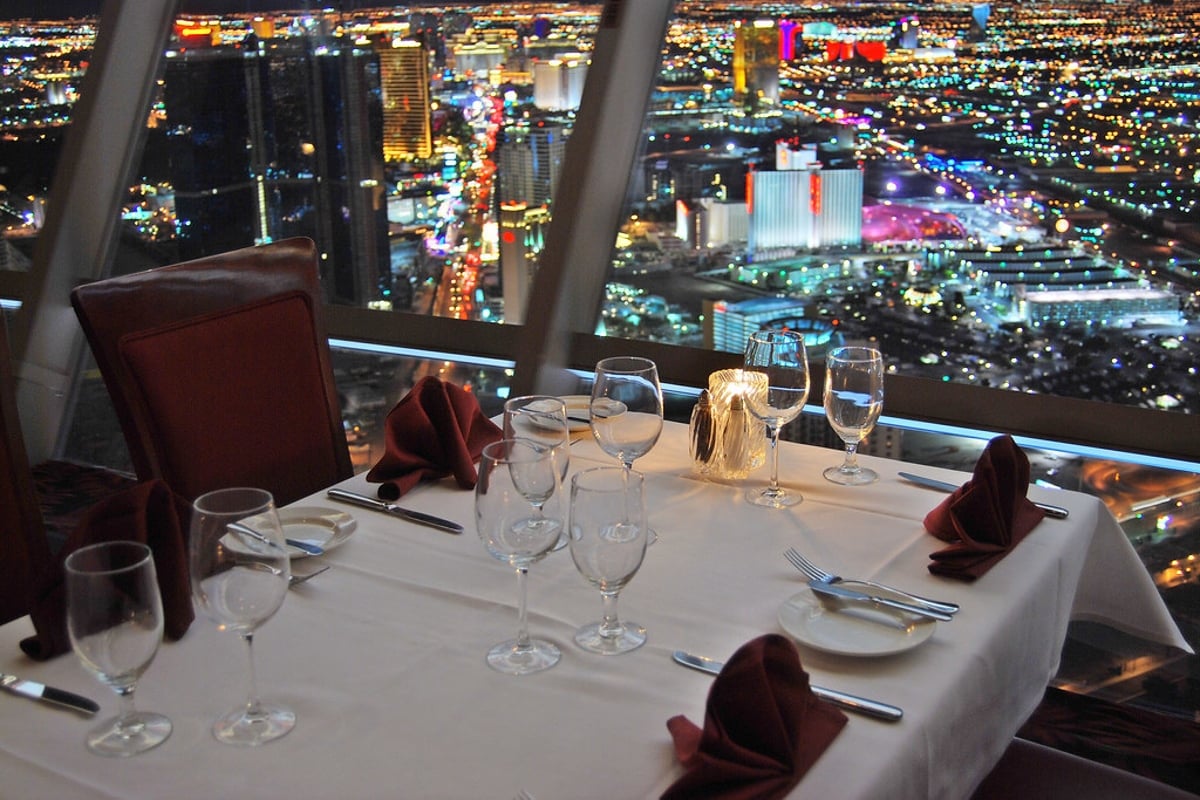 With water levels remaining low in Nevada and neighboring California despite some recent rainfall, concerns remain across the two states regarding water supplies. Lake Mead's water level was a little above 1,000 feet on Monday, about 40 feet lower than where the critical water supply stood at this time last year.
An array of water conservation efforts are being implemented and/or discussed in the Silver State. The latest proposal comes from state Assemblyperson Heidi Kasama (R-Las Vegas).
Kasama introduced Assembly Bill 186 this week. The bill would prohibit food establishments from providing drinking water unless requested by the customer.
In the drought situation we're in, I think everyone can just do a small part," Kasama said Tuesday.
The proposal mimics similar water conservation measures in California and Hawaii where customers must ask for drinking water at a restaurant.
Net Zero Water Savings
Southern Nevada is a bit different than California and Hawaii when it comes to water waste. Since the southern part of the state is located primarily in the Mojave Desert where it rains on average less than 30 days a year, water conservation efforts have long existed.
As a result, water that goes down the drain in Southern Nevada isn't fully wasted, but is instead returned to Lake Mead for reuse. The Southern Nevada Water Authority (SNWA) told the Las Vegas Review-Journal this week that for every glass of water not served in a restaurant, about 1.5 to three gallons of water is saved from being recycled, retreated, and redelivered.
SNWA spokesperson Bronson Mack said Kasama's bill would "not decrease our consumptive water use."
Nevada is legally permitted to draw nearly 100 billion gallons of water from Lake Mead each year. Recycled water provides credits for excess consumption.
AB 186 has been directed to the Assembly Committee on Health and Human Services for initial consideration. The committee, which has jurisdiction over measures related to public welfare, health care, and general safety, hasn't said when it will consider the water drinking bill.
Strange Legislation
Many casino restaurants already do not fill water glasses unless asked by patrons. But even if Kasama's bill would find favor among the Assembly and Senate, and be signed into law by Gov. Joe Lombardo (R), restaurants that don't comply with the statute wouldn't face penalties.
While AB 186 would prohibit restaurants from filling water glasses without a customer's request, the legislation currently says establishments wouldn't be subjected to repercussions for violating the law.
A food establishment is not subject to any penalty or fine for a violation," AB 186 reads.
Kasama said her bill is more about optics than actual water savings.
"When I go through a restaurant and I leave, I see so many glasses half-full of water," Kasama said. "It's just good practice for everyone to do their part, so that's why I thought this would be a good bill."
Source: casino.org