Posted on: April 10, 2023, 07:06h.
Last updated on: April 10, 2023, 09:50h.
The Marina Bay Sands (MBS) casino resort in Singapore is, in its estimation, getting smart. The Las Vegas Sands (LVS) property has introduced a "Smart Hotel" app that allows guests to never have to deal with a live person, except maybe when visiting a casino floor.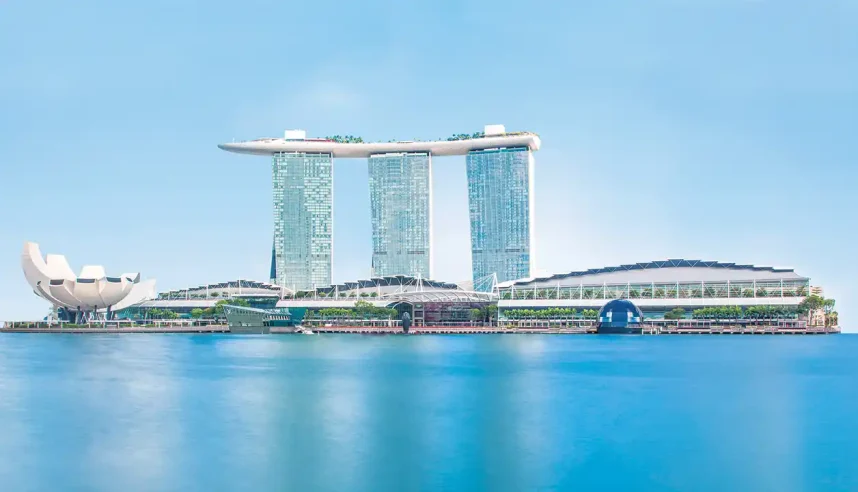 Those who are looking for a getaway to MBS can now register, fulfill check-in requirements, and check in conveniently using their mobile phones. With this new measure in place, guests will even be able to use their phones as digital keycards for unlocking rooms and accessing the hotel elevators, and as a means of ordering in-room dining services.
It's all part of what MBS and LVS describe as part of the property's enhanced "customer service roadmap." The goal is to enhance customers' digital experience at every stage of their journey, from making reservations to checking out.
Contactless Tourism
The all-inclusive information hub app provides customers with up-to-date station schedules, ticket purchasing, reward incentives, and parking reimbursements. In future updates, users can anticipate further enhancements, such as contactless valet parking retrieval and payment options within the app. It will also offer access to e-tickets and other features.
MBS COO Paul Town said in a statement that technology is a crucial aspect of the property's mission to elevate the standards and quality of service it offers to hotel guests. He added that this new mobile feature will enhance the value of the stay and improve the experience for MBS guests while, simultaneously, contributing to the progress of a standalone hotel in Singapore.
The technological advancements would empower the organization's staff to carry out advanced duties, such as delivering tailor-made solutions to its clientele. At the same time, however, it could also reduce the need for large staffing contingents.
Smart Hotel is part of a larger project LVS is adopting. MBS has been the test bed for robotic process automation, which reportedly uses advanced technology to facilitate checkouts. In turn, according to the company, this optimizes room inventory, and its success has allowed it to be implemented at other LVS properties, as well.
MBS Undergoes Transformation
LVS has several upgrades in the works for its Singapore property. Some are the result of an agreement with the government to retain its duopoly in the country, while others are part of a company-led effort to give MBS a new look.
The first half, a project reportedly worth over $3.3 billion, will take longer than LVS or Singapore had anticipated. Initially projected to be ready by 2027, COVID-19 and other obstacles introduced delays that pushed it back to 2028.
Not all of the enhancements are being put off, though. LVS Chairman and CEO Robert Goldstein confirmed recently that a separate, $1-billion project is moving forward. This project includes upgrading the suites in two of the three MBS towers. Goldstein added that the work should be completed before the end of the year.
Singapore is rebounding from the COVID-19 fallout, which will ultimately help LVS and its duopoly partner, Resorts World Sentosa. Inbound traffic into the country is now over two-thirds of where it was before the pandemic, with almost three million arrivals during the first quarter of the year.
Barring any new viral outbreaks, Singapore could break the 2019 figure by this December.
Source: casino.org