Posted on: June 1, 2023, 03:52h.
Last updated on: June 1, 2023, 04:42h.
As confirmed by May's gross gaming revenue (GGR) report, the Macau recovery continues advancing, but analysts have their individual preferences among the related equities.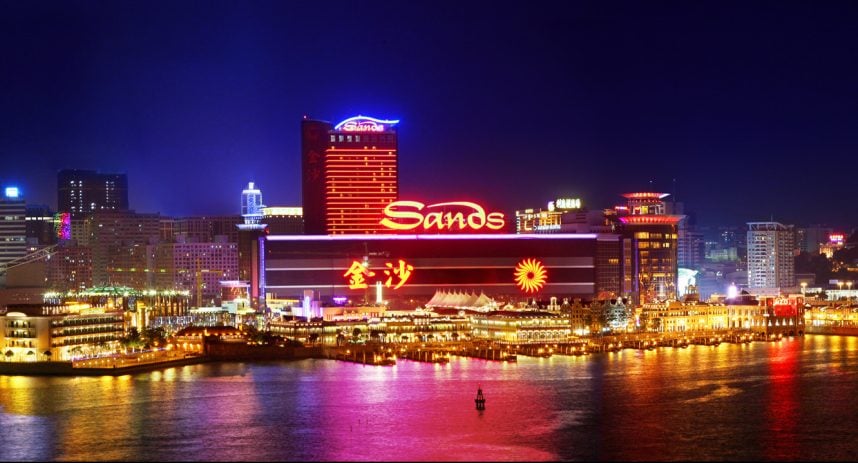 In a note to clients on Thursday, Macquarie analyst Chad Beynon said Sands China parent Las Vegas Sands (NYSE: LVS) remains the firm's top Macau idea. He reiterated an "outperform" rating and a $70 price target on the stock. That implies upside of 26.2% from today's close.
In Macau, LVS is well positioned given its critical mass of supply, recent investments (Londoner), industry market share (20-25%) and industry-leading margins," wrote Beynon.
Earlier Thursday, Macau authorities revealed the six concessionaires there combined to win $1.93 billion in May, good for the gaming industry's best monthly tally in Chinese territory since January 2020. That report, coupled with Beynon's note, arrived none too soon for Sands as the stock tumbled nearly 13% over the past month.
Room for GGR, EBITDA Growth in Macau
While the May GGR report was impressive, and some operators are surprising in terms of earnings before interest, taxes, depreciation, and amortization (EBITDA), there's still room for improvement and growth in Macau.
The May GGR number was 40% below the rate posted in May 2019. Beynon estimates Macau's 2023 GGR will be 29% below pre-pandemic levels, implying there's ample room for growth in 2024. He highlighted a preference for concessionaires with exposure to mass and premium mass players — segments that have long been Sands' bread and butter.
"All operators have confirmed that they can reach pre-pandemic profitability levels without reaching pre-pandemic revenues, given lower labor and shift towards base/premium mass," observed the analyst.
In terms of the US-based operators with Macau exposure, Sands is the most dependent on the SAR in revenue terms, generating 57% of its sales there. Wynn Resorts (NASDAQ: WYNN) is next at 39%, followed by MGM China parent MGM Resorts International (NYSE: MGM) at 11%, according to Macquarie data.
Las Vegas Sands Thesis Boosted by Singapore
Currently, Sands' only other venue outside of Macau is Marina Bay Sands in Singapore. That's a positive at a time when LVS Chairman and CEO Rob Goldstein believes that integrated resort could eventually deliver $500 million in EBITDA in a single quarter.
Singapore continues to be a bright spot and a reminder of the strong pent-up demand in the region once travel restrictions are eased. Management has further highlighted the long runway for growth at MBS as the market recovers and the company executes on its $3bn+ expansion plans," added Beynon.
In terms of future expansion plans, Las Vegas Sands is rumored to be leading the race to land one of three downstate casino licenses in New York and the operator is monitoring gaming regulation developments in Thailand, but both of those endeavors are multiyear pursuits.
Source: casino.org