Posted on: April 19, 2023, 09:22h.
Last updated on: April 19, 2023, 09:22h.
Despite weather challenges in Reno, Monarch Casino & Resort (NASDAQ: MCRI) posted strong first-quarter financial results, prompting at least one analyst to highlight positives in the regional casino operator's story.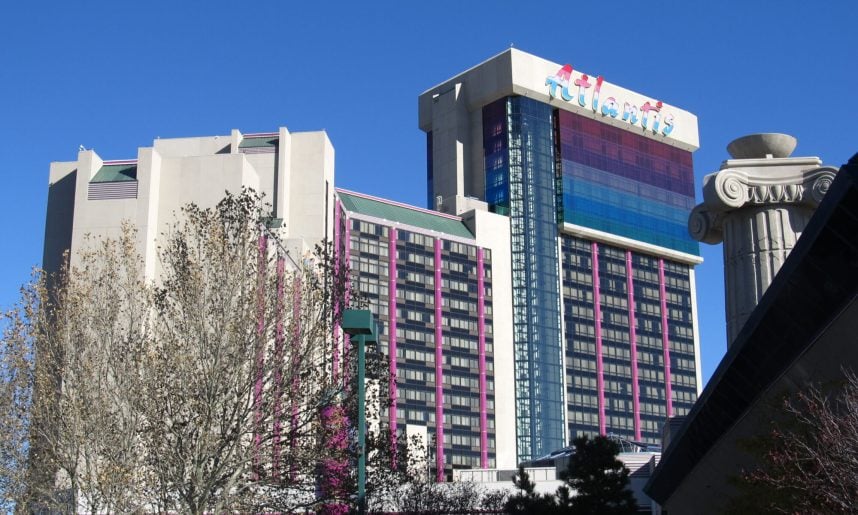 The Atlantis Reno operator reported first-quarter adjusted earnings before interest, taxes, depreciation and amortization (EBITDA) of $36.5 million on net revenue of $116.6 million. Both figures were records for the company, but the EBITDA number slightly missed Wall Street estimates. In addition to the Reno property, Monarch's other casino-hotel is its eponymous venue in the fast-growing Black Hawk, Colo. market where the operator is adding market share.
In Black Hawk, we continued to expand market share. All revenue categories, including casino, food and beverage and hotel continued their growth and we believe Monarch Black Hawk has yet to realize its full potential," said Monarch CEO John Farahi.
The company is renovating Atlantis Reno to keep up with competitive demands in that market and expects room upgrades in its second hotel there to be completed in late May.
Monarch Casino Safe, Underappreciated Story
At a time when macroeconomic headwinds could weigh on some regional casino headwinds, Monarch has benefits, including ownership of its real estate and a strong balance sheet.
"Commentary on capital allocation was consistent, and we believe the potential for further return of capital via special dividends (barring an acquisition) remains underappreciated," wrote Stifel analyst Jeffrey Stantial in a published earlier this evening. "Looking forward, we see MCRI as a likely flight-to-safety beneficiary amidst decelerating regional GGR trends, given a pristine balance sheet, real estate ownership, a higher average income customer base, and structural economic tailwinds underpinning market growth."
In February, Monarch announced a $5 per share special dividend as well as a new 30-cent per a share quarterly payout. With $34 million in cash on hand as of March 31 and strong cash flow-generating prospects, the operator could continue rewarding shareholders.
Stantial rates the stock a "buy" with a $91 price target, implying upside of 18.6% from today's close.
Blame It On the Rain
Actually, blame it on the snow. That being Monarch's first-quarter EBITDA miss. Bad weather in Reno, which affected inbound routes from the important Northern California market, was problematic over five weekends and several weekday stretches in the first three months of the year. That probably created a $3 million EBITDA "headwind," according to Stantial.
Bad weather in Reno usually isn't an issue in the second and third quarters and Stantial noted overall demand trends for Monarch are sturdy.
"Our industry checks suggest stable underlying trends thus far. Still, we see this as a key focus as earnings progresses, especially as MCRI would likely be the last regional operator to notice any softness in the consumer given a comparatively higher income customer base," concluded the analyst.
Source: casino.org