Posted on: July 7, 2023, 10:57h.
Last updated on: July 7, 2023, 11:39h.
A man who was fatally wounded at a Las Vegas 7-Eleven last weekend was identified this week after an autopsy.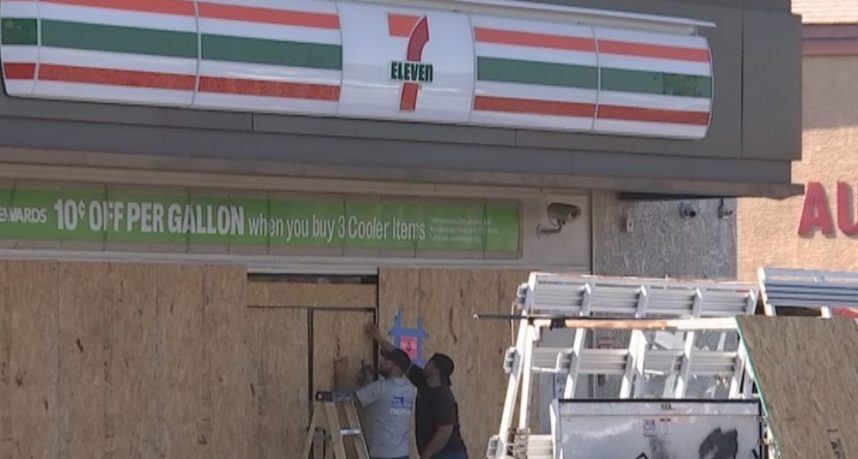 The victim was confirmed to be Phillip Lewis, 44, according to the Clark County coroner's office.
The shooting took place Saturday night at the 7-Eleven at 4151 Boulder Highway, which is about a quarter mile from the Boulder Station Hotel and Casino.
Lewis was standing in front of the convenience store reportedly during a cigarette break when he was shot by an assailant firing from a black sedan, according to Las Vegas TV station KSNV. The suspect's car fled from the crime scene before Las Vegas Metropolitan Police Department (LVMPD) officers arrived at the scene.
Lewis was declared dead at the crime scene.
Witness Praises Victim
Lance Hunter, 51, of Las Vegas, was standing across the street when the fatal shooting took place. He recognized the murder victim as an employee of the 7-Eleven.
I saw him laying out there and that kind of done something to me," Hunter told the Las Vegas Review-Journal.
Hunter remembers the murder victim as a friendly man who often smiled. "I've never ran into him on any day that he had a bad attitude," Hunter recalled.
The two men sometimes would talk about Japanese animation.
Two other victims also were wounded in the shooting spree.
One was a 28-year-old man who suffered an ankle injury. The other was a 21-year-old woman who suffered torso injuries, according to KSNV. It's unclear where they were standing when shots were fired at the convenience store.
Survivors Hospitalized
The two survivors were treated at a local hospital. At least one of them underwent emergency surgery. Their conditions weren't immediately available as of late this week.
Some 28 rounds of gunfire were discharged during the deadly incident, according to KSNV.
Police were continuing to search for the shooting suspect or suspects late this week. Officers were also trying to determine a motive for the shootings. The LVMPD Homicide Section has taken over the investigation.
On Sunday, windows at the 7-Eleven were getting boarded up by repair crews. The convenience store was closed earlier in the week because glass windows and doors were shot out by the gunman.
Source: casino.org