Posted on: June 5, 2023, 11:01h.
Last updated on: June 5, 2023, 11:13h.
Rhode Island Senate President Dominick Ruggerio (D-North Providence) is facing a slew of criticism. That's after the longtime state lawmaker made disparaging comments toward casino workers who want their places of employment to be fully smoke-free.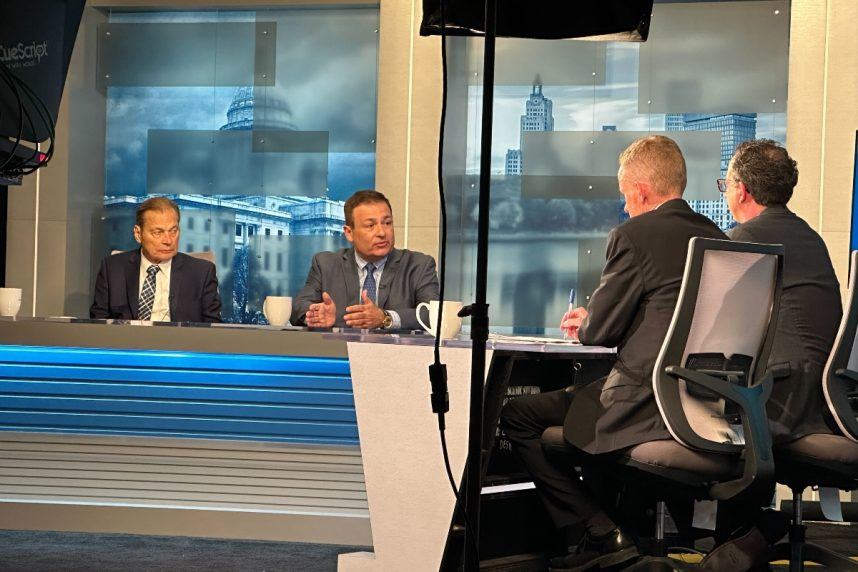 Appearing last week on the 200th episode of the "Rhode Island Report," a weekly podcast produced by The Boston Globe and PBS that covers state news, Ruggerio was asked where he stands on the casino smoking issue. Rhode Island is home to two commercial casinos, Bally's Twin River Lincoln and Bally's Tiverton.
A grassroots coalition of casino workers who want a smoke-free workplace formed a local chapter of Casino Employees Against Smoking Effects (CEASE) in May 2022. Their voice was heard by at least two state lawmakers, state Rep. Teresa Tanzi (D-Narragansett) and state Sen. Susan Sosnowski (D-South Kingstown). They introduced legislation that seeks to close the indoor smoking loophole afforded to the two casinos through the state's Public Health and Workplace Safety Act. The state law was implemented in March 2005 and prohibits smoking in most public places.
Those people took those jobs knowing that there was smoking," Ruggerio said on the podcast. "Now, all of a sudden, there's a small group who feels that it's not good for their health.
"I mean, they could wear a mask. They can work in an area where they don't permit smoking. So, I think the adjustment has to be made, not legislatively, but between the workers and Bally's," Ruggerio said.
Comments Light Up Debate
Rhode Island's CEASE chapter was quick to respond to Ruggerio's smoking comments. The coalition lambasted the Senate leader for being out of touch and favoring corporate profits over worker health.
No one should be forced to breathe secondhand smoke while on the job, period," said Vanessa Baker, a CEASE Rhode Island co-leader who formerly worked as a table games supervisor at Bally's. "For the Senate President to blame casino workers for 'agreeing' to this job is a slap in the face to the hundreds of workers who are the backbone of the casino industry."
Bally's Twin River Lincoln has a casino floor measuring 162,420 square feet, with more than 3,800 slot machines, 114 table games, and a race and sportsbook. The resort additionally features a 136-room hotel.
Bally's Tiverton features a 34,000-square-foot casino with 1,000 slots, 32 tables, and a race and sportsbook. An 83-room hotel complements the property.
The Bally's workforce in Rhode Island numbers more than 1,000 employees.
Ventilation Systems Full of Hot Air
Baker cited a national trade group's position that casino ventilation systems don't protect workers as pledged. He also noted that the ongoing allowance of indoor smoking on the Bally's casino floors threatens the health of all workers, regardless of whether they work in a smoking section.
The American Society of Heating, Refrigerating, and Air-Conditioning Engineers (ASHRAE), a trade group whose members "focus on building systems, energy efficiency, refrigeration, sustainability, and indoor air quality," recently wrote to Rhode Island lawmakers reviewing the proposed casino smoking legislation to express their views that ventilation systems do not adequately remove harmful and toxic particles from the circulated air.
"There is no currently available or reasonably anticipated ventilation or air-cleaning system that can adequately control or significantly reduce the health risks of [environmental tobacco smoke] to an acceptable level," the ASHRAE letter read. The organization added that ventilation systems "are not effective against secondhand smoke" and only reduce "odor and discomfort, but cannot eliminate exposure."
Source: casino.org