Posted on: July 7, 2023, 08:06h.
Last updated on: July 7, 2023, 08:44h.
The Richmond casino referendum planned for this November's election saw its odds improve this week after lawmakers in the Virginia capital hit a stalemate trying to figure out how to spend a $3.6 billion surplus.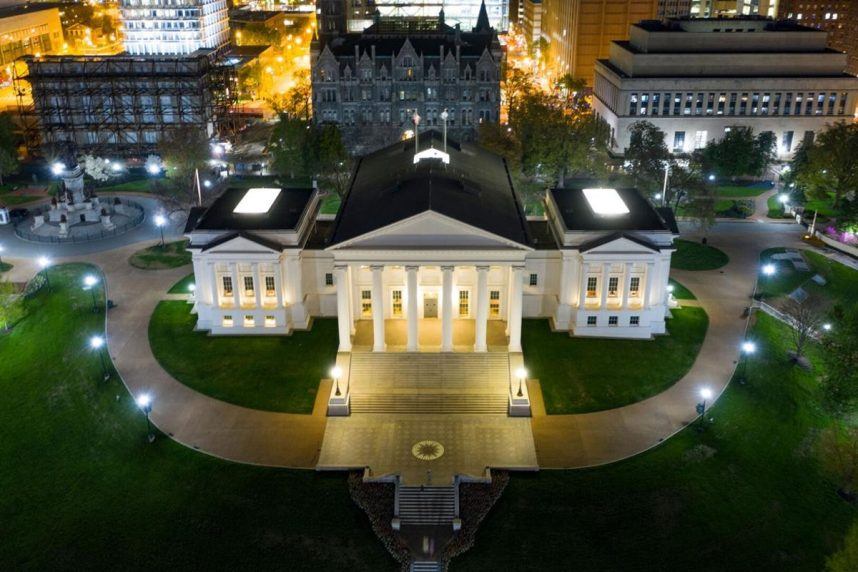 Outgoing state Sen. Jim Morrissey (D-Richmond, Petersburg) last year succeeded in convincing his General Assembly colleagues to implement a budget provision that prevented Richmond from conducting a second casino ballot referendum. Richmond voters narrowly rejected a 2021 casino question for a proposed integrated resort on the city's south side along I-95 adjacent to the Philip Morris manufacturing campus.
City officials want to re-ask Richmond residents about the proposal pitch by Black-focused media conglomerate Urban One in hopes of a different outcome. The Richmond City Council believes a more coordinated message hyping the potential benefits the casino would bring the capital metro would tip the scale in its favor.
Morrissey, however, believes a second referendum in Richmond would violate the will of the people and the democratic process. He urged lawmakers to allow nearby Petersburg to instead consider a casino, which a state review concluded would still benefit the capital region about 25 miles north.
Budget Block
Morrissey's petition resonated with the General Assembly in 2022, as the state's elected officials decided to place a one-year moratorium on Richmond re-asking city residents about the casino presentation until the state's review of a possible casino in Petersburg was carried out. That study, completed by the Joint Legislative Audit and Review Commission (JLARC), concluded that casinos would be feasible in both Richmond and Petersburg, though each would be considerably more successful without the other.
Morrissey had hoped to include yet another provision into this year's budget blocking Richmond from hosting another gaming referendum until lawmakers considered his legislation to qualify Petersburg as a casino host. Virginia's 2020 gaming bill designated Norfolk, Portsmouth, Richmond, Bristol, and Danville as potential casino locations, as those cities met qualifying economic hardship criteria in the statute.
Morrissey, however, was defeated last month in his Democratic primary race and will lose his seat come January. His campaign to block a Richmond casino referendum redo also suffered a defeat this week after Republicans and Democrats failed to find common ground on how to best spend $3.6 billion.
Gov. Glenn Youngkin (R) is expected to call a special session to resume talks to hopefully remedy the budget negotiations standoff. But as the clock ticks, and Richmond continues to prep its casino referendum, the odds lengthen that lawmakers will again include language blocking the capital city from hosting a second casino ballot question.
Spending Impasse
Few states have the privilege of considering how to spend a surplus. The spending opportunity has resulted in gridlock in Richmond, with Republicans seeking to use the excess funds to provide tax cuts while Democrats are wishing to increase teacher salaries. Democrats also want to provide increased funding for mental health services.
Virginia has held a surplus for several years now, as state tax revenues have soared. State officials have credited better-than-expected tax growth, cautious spending, and federal stimulus dollars for the surplus.
Source: casino.org