Posted on: April 7, 2023, 04:01h.
Last updated on: April 7, 2023, 09:04h.
Youth gambling is on the rise in South Korea, according to several studies, although the government is now trying to stop the trend. A group of middle schoolers who repeatedly stole from a classmate to fuel their habits shows that the country has a long way to go.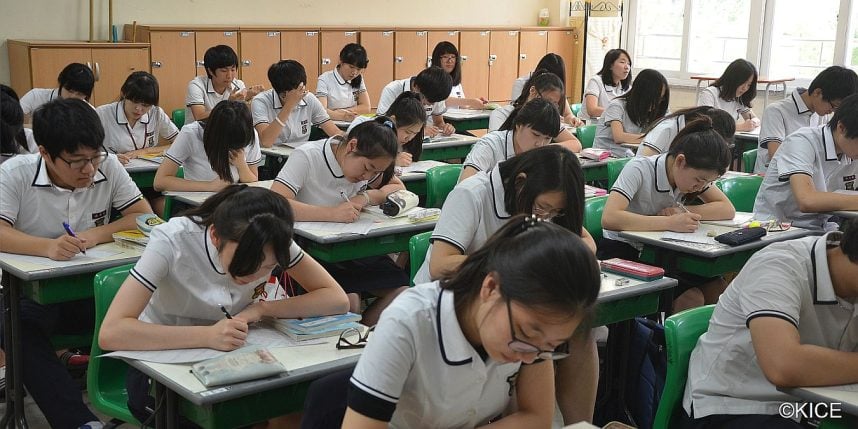 A group of teens in Sejong City faces allegations of repetitive assault and robbery on a companion, according to The Korea Herald. From last December until the end of March, the gang purportedly engaged in 20 acts of robbery against the victim in order to cover their online gambling.
A pair of students among the accused sent menacing messages that pressured the victim into giving up anywhere from KRW2,000 to 20,000 (US$1.52 to $15.18) each time. The total amount they stole is unknown. As a result, formal criminal charges are now pending.
Bullied for Lunch Money
The victim's parents said their son was manipulated into revealing his bank account information. The bullies then used that information to gamble online, taking advantage of new registration bonuses and other rewards.
The torment and degradation inflicted on the victim caused him to seek psychological support. The parents have enlisted the assistance of a legal representative and intend to lodge a formal complaint against the implicated individuals with the police.
While that potential criminal case unfolds, the school system is hoping it can bring the adolescents' crime spree to a peaceful end. Sejong City's Office of Education, through a Mediation and Reconciliation Support Group, will arbitrate talks between the bullies and the victim and his parents.
If they're unable to reach a suitable agreement, the school's violence committee will take the responsibility of determining a course of action regarding the students' conduct. That could include expulsion, which would only give the teens more time to gamble online.
South Korean Teens Love to Gamble
Data has revealed a notable rise in the number of adolescents suffering from gambling addiction over the past few years. In 2019, the Korea Problem Gambling Center (KPGC) reported that 981 teenagers sought treatment for gambling addiction. This figure was only 17 in 2015.
The succeeding years saw an exponential increase, with 240 young individuals seeking help in 2016, followed by 345 in 2017, and 714 in 2018.
Through the first eight months of 2020, the figure reached 549. New data suggests that more than 7,063 teenagers have ended up in the hospital due to gambling addiction.
KPGC data shows that around 60% of teenage gamblers prefer placing bets on sports. Approximately 34.6% opt for simple gambling options. It also shows that over 98% of the activity occurs online.
There are two fundamental issues fueling the growth. The first is the ease with which teens in South Korea can open bank accounts without any hassle.
Media outlet Korea JoonAng Daily points out that almost anyone can open an online account with Kakao Bank with no verification. In some cases, teens are even displaying their bank account information on social media.
The other problem is education. The South Korean school system reportedly lacks funding to provide responsible gambling education. This is despite repeated efforts on the part of some politicians to force budgetary changes. In some cases, the teens don't even realize that their pastime is considered gambling.
Source: casino.org