Posted on: April 27, 2023, 11:10h.
Last updated on: April 27, 2023, 01:36h.
The former chairman of The 13 Macau, a planned $1.6 billion resort and casino that never opened its ultra-luxury gaming space, remains in US custody after being denied bail.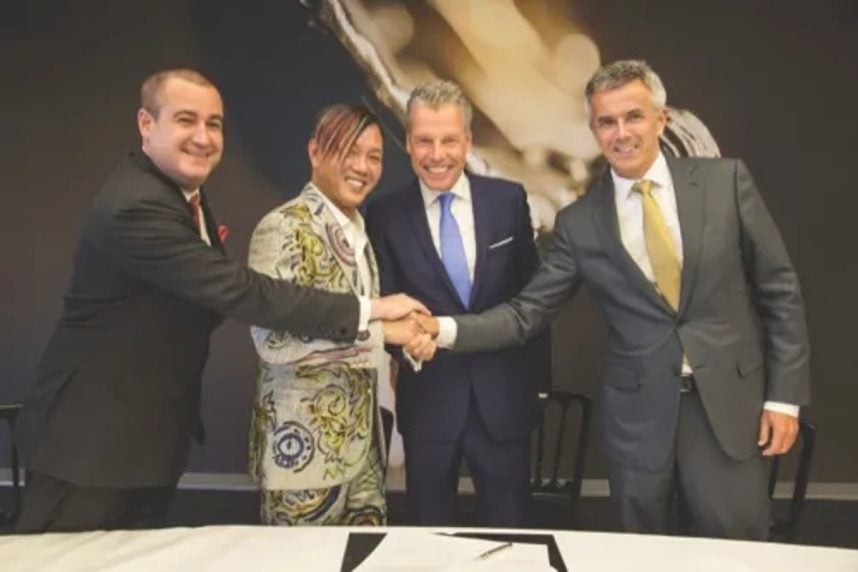 Peter Lee Coker Jr. co-chaired South Shore Holdings, the parent company of The 13 until the company went bankrupt and dissolved in 2021. An international investigation led by the US Federal Bureau of Investigations (FBI) in conjunction with Thailand's Central Investigation Bureau resulted in his arrest in January 2023.
Coker has been named in a 12-count indictment for securities fraud and conspiracy to inflate the stock price of South Shore Holdings. Coker was arrested in Phuket, Thailand, before being extradited to the US.
US officials have legal jurisdiction over Coker because South Shore offered its securities in the United States on the broker-dealer over-the-counter (OTC) network. A federal judge denied Coker bail after being determined to be a flight risk.
"Having considered the submissions from the parties and the arguments of counsel, and for the reasons stated on the record … it is the Court's finding that the defendant poses a serious risk of flight, and there are no conditions, or combination thereof, that can reasonably assure the defendant's appearance at future proceedings," concluded US District Judge Christine O'Hearn.
Luxury Appeal
The 13 Macau was envisioned by flamboyant Hong Kong businessman Stephen Hung in 2013. The resort was designed with the richest of patrons in mind, as the boutique, 201-room resort spent more than $7 million per guestroom to create "arguably the most luxurious hotel ever built," South Shore said at the time.
Hung believed the property's extravagances would be able to lure high rollers and VIPs to the resort despite the remote location, a mile past the southern end of the Cotai Strip. In 2014, Hung and South Shore purchased 30 Rolls-Royce Phantoms at a cost of $20 million to ferry guests around town, the luxury automobile manufacturer's largest single order in its more than 100-year history.
As construction continued on The 13 and Hung and South Shore spared no expense, Beijing sought to crack down on VIP gamblers from the mainland frequenting Macau. China President Xi Jinping instructed law enforcement to better monitor the operations of junket groups on claims that the large movement of cash from the mainland through the tax haven of Macau posed national security risks.
VIPs Fold
Junket groups, fearing prosecution for marketing gambling activities on the mainland, subsequently folded their business operations or moved to new Asian markets.
China's VIP assault greatly reduced the number of high rollers in town and The 13 failed to gain any meaningful market share in the elite customer demographic as the Cotai Strip's larger, nearly as glitzy integrated resorts from globally known operators, including Las Vegas Sands, MGM Resorts, and Wynn Resorts, competed for those valued guests, too.
The 13 opened briefly in 2018 without a casino, as gaming regulatory approvals never came. The resort shuttered in 2019 after averaging less than 20 room bookings a night during its short-lived life.
Most of the Rolls-Royce Phantoms were liquidated at a price of $125,300 each.
Inflated Stock Price
US authorities allege that Coker and other South Shore executives, including Coker's father, Peter Coker Sr., purposely inflated the company's share price despite knowing that business was only heading south.
Hung did what he could to prop up South Shore by selling his stake in Hong Kong construction firm Paul Y. Engineering and investing those funds into the company. But South Shore spiraled into further debt and became unable to fulfill its financial obligations.
However, US officials allege that Coker promoted South Shore as financially sound and purposely manipulated the stock through bogus securities filings.
Source: casino.org