Posted on: May 24, 2023, 07:10h.
Last updated on: May 24, 2023, 07:10h.
Jason Koon may be the unofficial king of the Triton Poker Series. The American poker pro scored another Triton victory this week, bringing to seven the number of titles the GGPoker ambassador has collected as he bounces from event to event.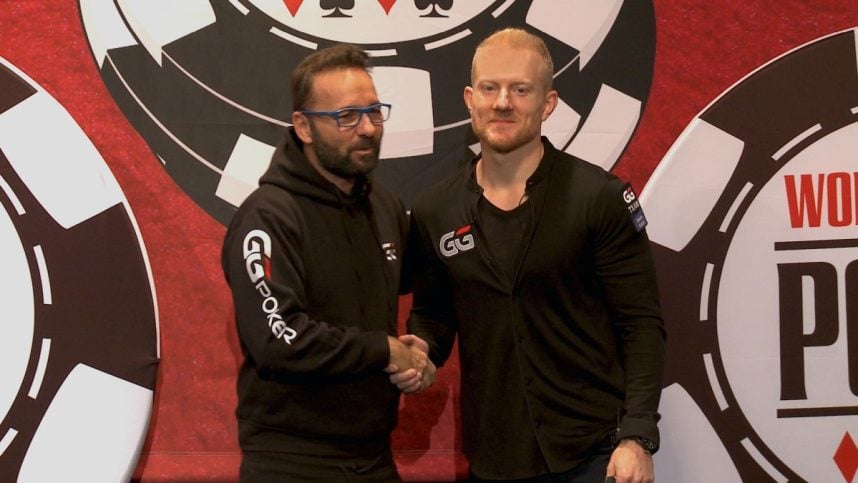 Koon has three first-place finishes in Triton tournaments in just the past two months, according to Hendon Mob. When he took down the Super High Roller Series in Cyprus this week, he scored $2.45 million. With 32 Triton cashes, he has picked up $21.79 million of his $47.38 million total.
While he was busy celebrating his big win, the CEO of sports betting operator Pixbet, Ernildo Santos, was giving it a go at the Triton $200K No-Limit Hold'em Luxon Invitational. Things didn't go as he expected, though, as he hit the rail before reaching the money.
Koon Does It Again
At the Triton Poker SHR Series in Cyprus on Monday, the last nine survivors of the $100,000 Main Event gathered around the table. They were all that remained of the initial 101 registrations that sought a piece of the action.
The first to fall were Vlacheslav Buldygin, Stephen Chidwick and Michael Watson in ninth, eighth and seventh place, respectively. Next to go were Sean Winter, Dan Smith and Henrik Hecklen.
Hecklen had gone into the final battle leading the pack, but ultimately couldn't get past fourth. It was a different story for Koon, who went from being the second-shortest stack when the cards began to fly to winning the tournament and taking a new seven-figure prize.
After Hecklen bowed out, only Koon, Sam Greenwood and Steve O'Dwyer remained in the battle. However, it didn't take long for O'Dwyer to run into trouble. He fell after Koon picked up a straight, taking home $1.17 million in the process.
This left the final heads-up between Koon and Greenwood, but they cut a deal that left $84,000 on the table. Even that ended up in Koon's pocket after an all-in final hand paired his Q-10 against Greenwood's failed A-K. Greenwood picked up $1.92 million as runner-up.
Koon is now almost ready to take over the top spot in the all-time poker money list. That spot still belongs to Stephen Chidwick, but maybe not for much longer. Koon is just $900,000 down, and 2023 isn't even half over yet.
Grinding Halt for Santos At Invitational
Santos started well in the Invitational, making it past the first day. The only Brazilian in the event, the Pixbet CEO continued his run alongside 53 other players.
As the field continued to shrink, Santos maintained his momentum. However, with just 28 players left, things took a turn for the worse.
Protecting his stack of 16 big blinds, he opened strong while holding A-K. Russian pro Arthur Martirosian, with 100 big blinds, and Turkey's Orpen Kisacikoglu – protecting just eight big blinds – stayed in the hand.
The 2-3-8 didn't seem to be trouble for Santos and, after Kisacikoglu checked, he went all-in. Martirosian exited, but Kisacikoglu, a WSOP bracelet champ with over $14.5 million in live winnings, decided to ride it out.
Given the fact that he was holding 4-3 in the big blind, it was a risk worth taking. The turn revealed a 4 and the river brought an 8, and Santos missed finding a connector. With one hand, he went from middle to short stack.
That set up his exit a few hands later. Down to eight big blinds, he went up against Kisacikoglu once more, only to miss once again with a desperate play on a J-9. Santos hit the rail with no cash, while his conqueror bowed out in 10th place with $369,500. Azerbaijan's Ramin Hajiyev ultimately won the event, taking home $4.12 million.
Source: casino.org