Posted on: February 15, 2023, 06:47h.
Last updated on: February 15, 2023, 06:47h.
Inflation remains high in the UK, which is forcing a lot of people to change their spending habits. As a result, prolonged economic strain is taking its toll on the casino ecosystem, with two properties announcing that they are giving up.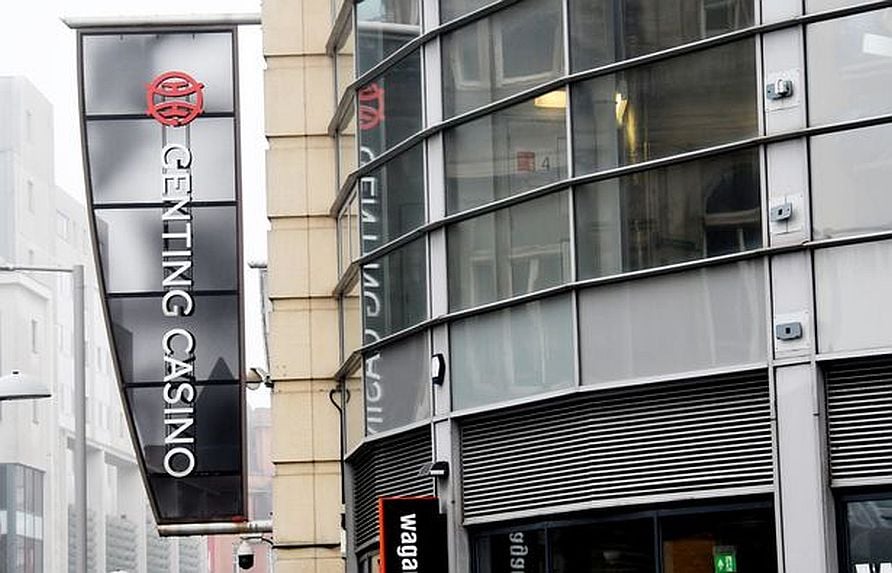 The latest figures show that the inflation rate in the UK is around 10.1%. That's slightly better than the 10.5% from December, but consumer prices, especially for groceries, continue to push upwards.
After weighing their options and discussing their future with employees, two casinos don't see a way to turn things around. One is already in administration, while the other, part of the Genting Casinos chain, is leaving in order to cut its losses before it's too late.
Lights Not Shining On Broadway
The Broadway Casino in Birmingham has had difficulty for the past several years, suffering initially because of COVID-19. Like all casinos in the UK, it shut down temporarily to satisfy government-mandated health policies, and that was enough to make its future bleak.
The casino tried to find a buyer in order to stay afloat and pay off its debts, but didn't have any luck. As a result, it permanently closed its doors last December.
At the beginning of February, administrators arrived to take over. They began taking stock of the property's inventory and assets in order to determine the property's potential liquidity, and a sale of assets is now underway.
The Broadway Casino first opened in 2005, offering a casino floor, poker tournaments, live music and more. It is owned by Clockfair Limited, which also owns Shaftesbury Casino in West Bromwich. That casino is still operational and there has not been any news about its possible closure.
Genting Closes Cornerhouse
After what it describes as a month-long review and discussion with employees, Genting is closing its casino at The Cornerhouse in Nottingham. The decision is based on "commercial considerations," and casino members received notification of the closure via text message earlier this week.
Genting also suffered because of COVID-19. Three years ago, it began eliminating some employee positions because of the pandemic-induced shutdown. At one point, the company had to consider letting go of at least 1,640 workers and has already closed a couple of venues.
The company currently doesn't have any plans to eliminate any of the other 34 casinos that remain open. Members who frequented the Nottingham property will still be able to use their rewards and points at the other locations.
Feedback to the closure has been mixed, according to the Nottingham Post. Some people it interviewed didn't register any surprise, pointing out that it's easier to gamble online. Others didn't seem upset about the casino's exit, although they registered their disappointment over what it means to employment in the area.
For now, there are other local options for gamblers. Grosvenor Casino and Admiral Casino properties remain open in Nottingham. There's also the Alea Casino close to the Theatre Royal & Royal Concert Hall.
Source: casino.org