Posted on: June 20, 2023, 02:07h.
Last updated on: June 20, 2023, 02:29h.
"Awakening" returns to Wynn Las Vegas on June 30, 2023. A press release issued by the resort on Tuesday calls the troubled show "restaged and reimagined" with "new acrobatics, soaring aerialists, and choreography."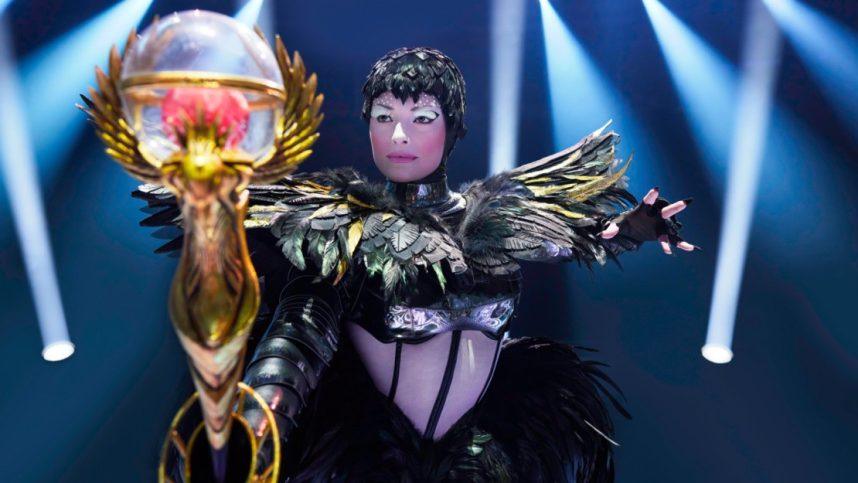 The choreography was provided by the Emmy-winning Mandy Moore — not that Mandy Moore, but the one who choreographed "La La Land," "Dancing with the Stars," and Taylor Swift's "Eras" tour.
According to the press release, the revamped production, which runs five minutes longer than the original's 75 minutes, features "vibrant new music" as well as "new couture costumes, comedic moments, stunning puppetry, and grand illusion."
Whether that's enough to reawaken audience interest remains to be seen.
This was actually the second retooling for the show. Less than three months after its premiere on Nov. 7, 2022, it took a two-week hiatus for its first revamp.
"Awakening" never performed to more than half-full houses since replacing "Le Rêve" in its Wynn Las Vegas theater. Upping the pressure, according to Casino.org's own Vital Vegas blogger Scott Roeben, the show "could be costing $30 million a year in addition to the up-front investment," which was $120 million.
Curtains for All Production Shows?
Though entertainment spending has returned to pre-pandemic levels on the Strip, the Broadway-style productions that, along with Cirque du Soleil, defined Las Vegas entertainment from about 2006 when "Phantom: The Las Vegas Spectacular" opened at the Venetian, don't seem to be feeling the post-pandemic comeback.
In fact, they appear to still be struggling because of competition from omnipresent superstar residencies and from changing entertainment tastes and purchasing habits.
Three Las Vegas Strip production shows, "Bat Out of Hell — The Musical" at Paris Las Vegas, "Criss Angel's Amystika" at Planet Hollywood, and "Extravaganza" at Horseshoe, all failed to cross the threshold into 2023.
Even the undisputed musical genius of "Hamilton" creator Lin-Manuel Miranda couldn't keep "Freestyle Love Supreme" at the Venetian for longer than two months.
It's a question of priorities and how much money people have left over to spend now on these general-interest shows," Mike Weatherford, former theater reporter and critic for the Las Vegas Review-Journal, told Casino.org earlier this year.
"If you're coming to town to see basketball or NASCAR, you already paid a premium for both your tickets and your room rate," Weatherford continued. "If you have any money left over, and you can find the tickets, then Usher, Keith Urban, Katy Perry, and Adele are playing residencies, and you have two nights of Jimmy Buffett, are you really going to see 'Awakening?'"
Sleepy Sales
Also not helping production shows any is the decline of the discount ticket booth. In the mid-2000s, more than a dozen crowded the Strip, selling thousands of half-price tickets for same-day shows. Today, there are only four.
Whereas thousands of tourists once flooded Las Vegas every weekend planning to use these booths to choose what shows to see at the last minute, most now come having already purchased tickets online and knowing their agendas.
Performances of "Awakening" will be held Friday through Tuesday at 7 p.m., with additional performances on Fridays, Saturdays, and Tuesdays at 9:30 p.m.
Ticket prices range from $99 to $179, plus tax and fees, via awakening.com.
Source: casino.org