Posted on: June 9, 2023, 09:36h.
Last updated on: June 9, 2023, 09:45h.
Officials with the Catawba Tribe in North Carolina say they will pursue an online sportsbook license after state lawmakers this week agreed on a sports betting measure.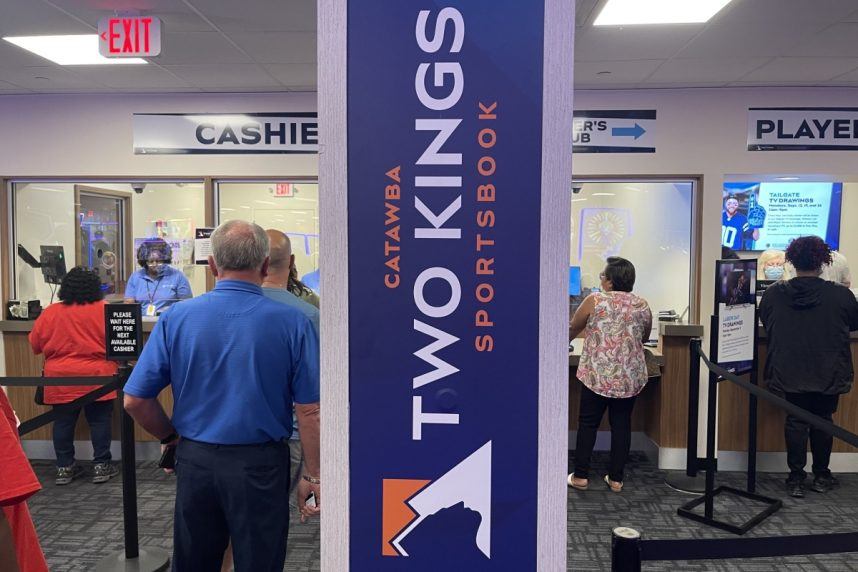 The North Carolina General Assembly earlier this week forwarded House Bill 347 to Gov. Roy Cooper's (D) desk. The legislation, pending the governor's signature, would authorize up to 12 online sportsbook licenses.
North Carolina doesn't have any commercial casinos. Instead, the state's first major expansion of commercial gaming since its lottery in 2005 is to be conducted entirely online.
The Catawbas, which own and operate Two Kings Casino in Kings Mountain, roughly 30 miles west of Charlotte, already have a retail sportsbook at the resort. The Two Kings Sportsbook is operated by third-party IGT through a partnership with the Catawbas.
In 2021, North Carolina reworked its two Class III gaming compacts with the state's two federally recognized tribes that operate tribal casinos to include in-person sports betting.
Online Sportsbook App
Catawba leaders said in the aftermath of state lawmakers coming to terms on an online sports betting bill that the tribe will seek inclusion in the commercial gambling market.
We are hopeful the state's initiative would create new jobs and economic activity for North Carolinians while preserving the jobs of our current and future casino employees, while also protecting our capital investment in the casino," Two Kings spokesperson Glen White told WSOC-TV in Charlotte.
White said the tribe is already working to build a sportsbook app. Though the tribe didn't specify its mobile app partner, IGT provides an array of business-to-business turnkey sports betting app solutions.
A likely online sportsbook coming to North Carolina next year is Caesars Sportsbook. Caesars Entertainment, the parent owner of the iGaming and internet sports betting unit, operates two tribal casinos in the Tar Heel State on behalf of the Eastern Band of Cherokee Indians.
Harrah's Cherokee and Harrah's Cherokee Valley River are located in the southwestern portion of the state. Both tribal casinos have retail Caesars Sportsbooks.
Bill Awaits Cooper
North Carolina's sports betting bill has been sent to Cooper's desk in Raleigh for final approval.
The North Carolina Constitution gives the governor 10 days from receipt of a measure passed by the General Assembly to veto the legislation or sign the statute into law. The governor can also choose not to endorse the bill but allow it to go into law without his signature, something that happens after the 10-day period.
Cooper has said he's supportive of North Carolina joining the more than 30 other states that have legalized sports gambling. States were afforded the right to set their own laws on sports betting after the US Supreme Court in May 2018 struck down a federal law that had limited single-game sports gambling to Nevada.
Mobile sportsbook licenses in North Carolina will cost $1 million and each book will share 18% of its gross proceeds with the state.
State fiscal forecasts project that North Carolina could benefit from more than $100 million in new tax revenue annually from a mature online sports betting market.
Source: casino.org