Posted on: April 14, 2023, 03:24h.
Last updated on: April 14, 2023, 11:36h.
Taking a vacation from the police force proved to be a life-altering mistake for an officer in Chile. Instead of simply enjoying a little downtime and escaping the pressures of the job, he turned into a criminal. In a reportedly drunken stupor, he robbed two gambling halls before ending in the same jail where he had sent many other crooks.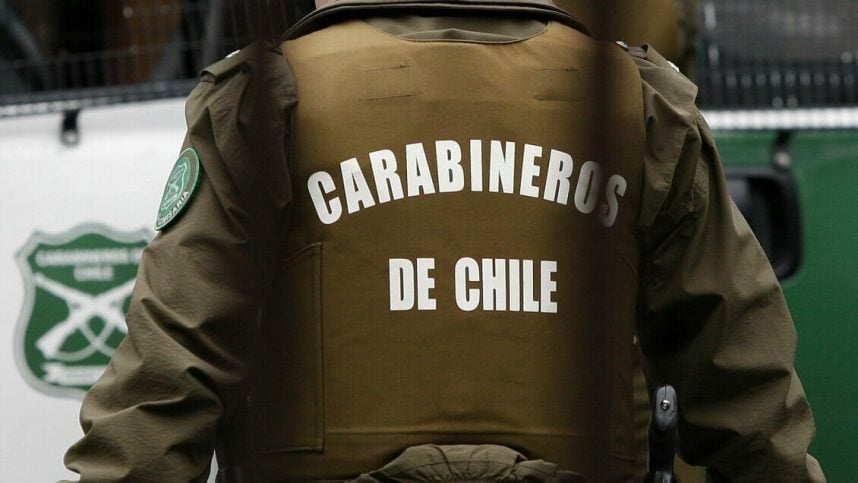 Thursday morning in the city of Temuco, police had to arrest one of their own. It was an easy catch, as quick thinking by employees in the second casino he tried to rob locked him inside until help arrived.
Details shared by media outlet ADN Radio reveal that Alejandro Damiano, now a former corporal, violently attacked the two locations, damaging property and strong-arming employees. Video surveillance captured his antics, leaving no room to try to deny the charges.
To (Not) Serve and Protect
Police reports regarding the robberies explain that Damiano entered each property and threatened the workers, who were mostly Chinese, with force. In one incident, he put a female employee in a chokehold as she opened the cash drawer and took out the money.
Damiano's criminal adventures came to an end when, after committing his second robbery, the employees ran out and locked the door behind them. Suddenly, he was trapped inside a building that was designed to prevent the doors and windows from being easily manipulated.
Damiano desperately tried to escape by working the windows and the front door, kicking, pulling, and attacking with all his strength. His efforts weren't enough, and other officers soon arrived on the scene and took him into custody.
The head of the local police force, Colonel Álvaro Martínez, didn't waste time firing Damiano. The man responsible for keeping the peace ended his career abruptly, and is now a ward of the city. He's on pretrial confinement for four months.
The Prosecutor's Office is preparing to charge Damiano with two crimes, robbery with intimidation and robbery with violence. Damiano turned his life upside down over just CLP934,000 (US$1,173), the amount he stole from the two properties.
Unexpected Fallout
Damiano's actions could simply be the result of too much alcohol. But it's also possible that other issues actually caused him to lash out. Chile's entire police force is experiencing a revolution of sorts, and attention to the thefts will bring unexpected attention to the plight.
A report made by Chile's Center for Journalistic Research (CIPER, for its Spanish acronym) recently revealed a crisis within the force. A number of noncommissioned officers have repeatedly accused ranking officers of mismanagement and dereliction of duty, and tensions are high.
The investigation showed that officials have exhausting workdays and an alarming drop in personnel assigned to combat crime. This is due, in part, to a large percentage of police officers on medical leave, and because the department and division leaders are placing more emphasis on administrative work and less on patrolling the streets.
Chilean President Gabriel Boric has promised to increase the size of the police force and its funding. CIPER's reports determined that this has yet to happen. Recently, there has been a larger drop in the force, with some areas losing as much as half of their staffing levels.
Source: casino.org