Posted on: February 27, 2023, 11:52h.
Last updated on: February 27, 2023, 11:59h.
The Garden City Village Board of Trustees doesn't want an integrated casino resort on New York's Long Island, especially one located adjacent to the community at the nearby Nassau Veterans Memorial Coliseum complex — also dubbed the Hub.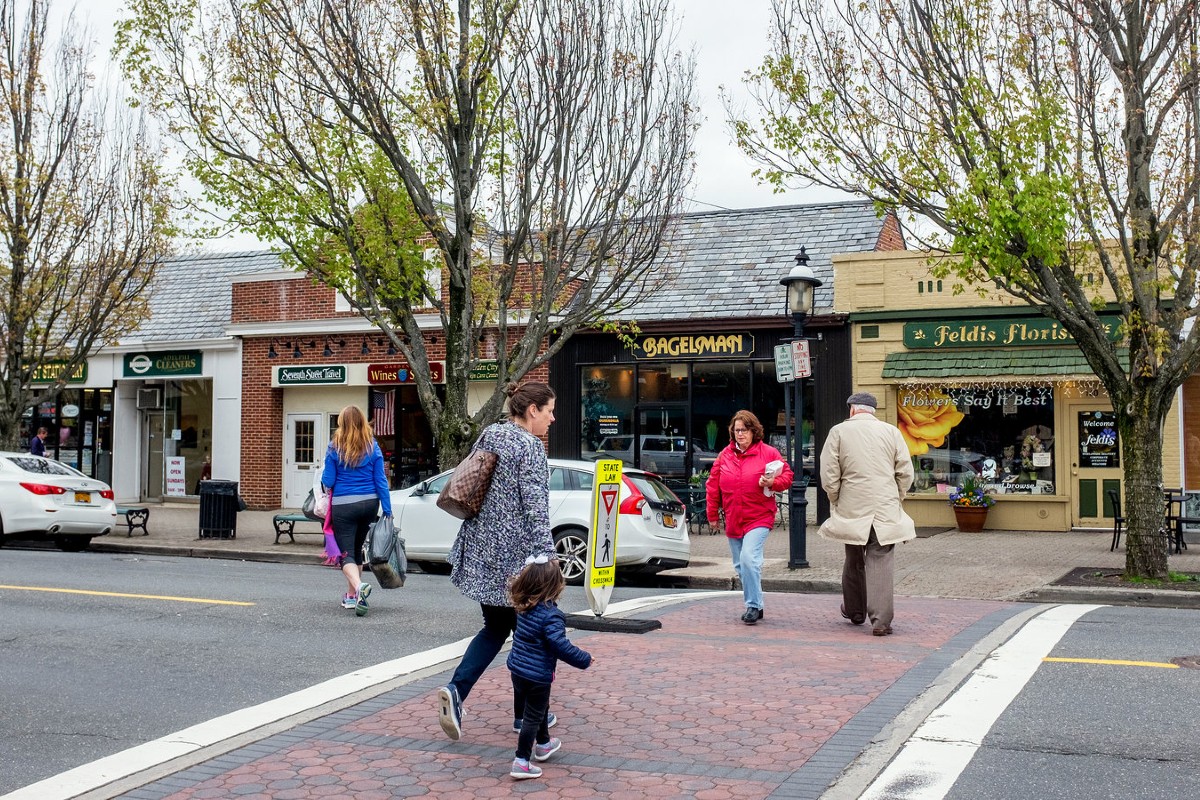 In what was a purely symbolic gesture, the Garden City leaders last week voted unanimously against Sands' proposed casino project. Sands, which has no domestic casinos, but which operates in China's Macau and in Singapore, wants to spend up to $5 billion to construct an integrated resort in Uniondale.
Garden City borders Uniondale, with its village limits less than a mile from the Hub grounds. The village trustees voted on a resolution that publicly expresses the local government's opposition to allowing a casino to be built in Uniondale.
"The Board is adamantly opposed to a casino and any proposed ancillary use at the Nassau Hub site as it will have a negative impact on the quality of life, and would permanently impact the character of the surrounding communities," the resolution declared.
The Board has received considerable input from residents opposing a casino and other uses at the Nassau Hub site," the trustees continued. "The serious security issues that surround casinos are well known, including illegal activity, crime, human sex trafficking, DWIs, prostitution, drugs, and problem gambling."
Garden City officials are encouraging Nassau County to vote against authorizing the Nassau Hub and Coliseum property from being rezoned to permit commercial casino gambling.
Opposition Voiced
The village's stance is just the latest opposition to arise in the area regarding the Sands pitch.
Hofstra University, Long Island's largest private university with about 10,400 undergrads and postgraduate students, directly borders the Coliseum. Hofstra President Susan Poser says such a resort has no place near a higher place of learning.
Poser reasons that there are about 40K students in the Hub neighborhood, ranging from preschool to postgrads. She cited a 2021 study published in the Journal of Addiction & Addictive Disorders that found that the presence of a casino near a school campus can increase problem gambling rates in the area.
"A casino at the Hub would create unacceptable risks to this population," Poser declared.
Hofstra has a vested interest in our community's success. The Hub offers an opportunity for mixed-use development that could create economic opportunity through research, innovation, and office space," she continued. "For Hofstra and the surrounding neighborhoods — Hempstead, Uniondale, Garden City, Westbury, and East Meadow — there is real promise at the Hub if we use it to invest in the future."
Sands said it looks forward to better relaying how its casino would benefit the entire region.
"We look forward to continuing conversations with the Village of Garden City and all interested individuals to ensure that this integrated resort is a benefit to everyone," a company release read.
Nassau's Decision to Make
New York lawmakers have three full-scale commercial casino licenses to issue for the downstate area. Two of the concessions are expected to go to Resorts World New York City in Queens near JFK International Airport and another for MGM Resorts' Empire City Casino at Yonkers Raceway.
That would leave just one license up for competitive bidding. For the privilege of paying the State of New York a $500 million licensing fee and the opportunity to invest at least $500 million into construction, an operator must receive the blessing of the local county where it wants to build.
For Sands, that means the 19-member Nassau County Legislature must sign off on its casino presentation. If Nassau does that, Sands' pitch would then be submitted to the New York Gaming Facility Location Board for consideration.
Source: casino.org