Posted on: March 24, 2023, 10:25h.
Last updated on: March 24, 2023, 02:01h.
Georgia sports betting efforts failed once again during the state's 2023 legislative session. But not all hope is lost for those who wish to bet legally on college and pro sports in the Peach State.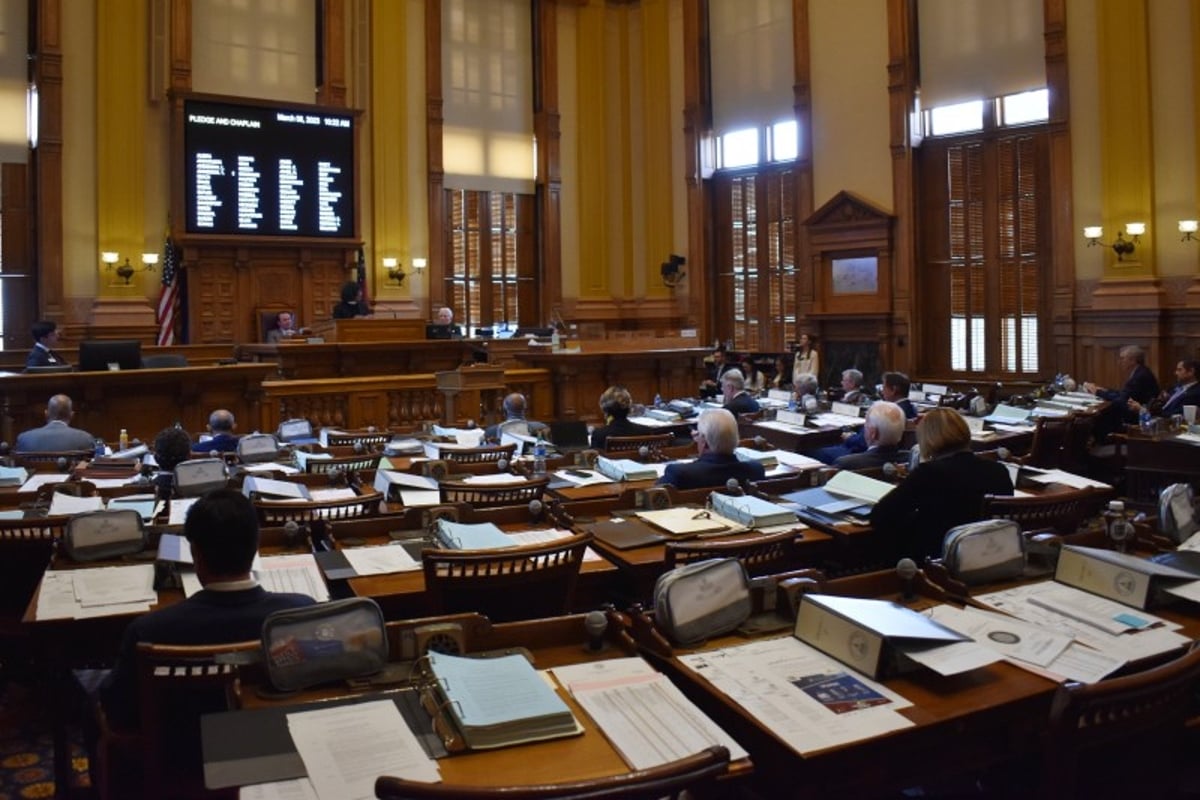 Five state Senators introduced a measure to establish a sports betting study committee. That comes a little more than two weeks after the odds lengthened significantly that a Senate bill seeking to authorize sports betting would advance in the Atlanta capital this year,
Senate Resolution 394, a moderate, bipartisan statute cosponsored by four Republicans and a single Democrat, would create the "Senate Study Committee on the Creation of a Robust Wagering Ecosystem in the State of Georgia." The resolution is sponsored by state Sens. Carden Summers (R-Crisp), Bill Cowsert (R-Athens), Lee Anderson (R-Columbia), Michael Dugan (R-Carroll), and Jason Esteves (D-Cobb).
Prominent gaming attorney Daniel Wallach was one of the first to break the news regarding the Georgia sports betting study bill being introduced to the state Senate.
NEW: 5 Georgia state senators have introduced a resolution calling for the formation of a "Senate Study Committee on the Creation of a Robust Wagering Ecosystem in the State of Georgia." Alternative title: "How Not To Pass A Sports Betting Bill in 2023." https://t.co/ytbT2KEFXz

— Daniel Wallach (@WALLACHLEGAL) March 23, 2023
Should the resolution find support in the Senate and House chambers and eventually be signed by Gov. Brian Kemp (R), a 10-member sports betting study agency would be formed. The group's primary mission would be to determine whether a constitutional amendment is needed to authorize gambling on sports.
Legal Debate Paramount
State lawmakers have expressed varying opinions on the legal process of expanding gambling. Georgia is one of the most restrictive states when it comes to permissible gaming.
Georgia is home only to a state-run lottery and certain charitable games. The state otherwise has no tribal or commercial casinos, pari-mutuel wagering, racinos, sports betting, or iGaming.
Backers of authorizing sports gambling say a constitutional amendment isn't needed, as sports betting could fall under the scope of the Georgia Lottery. That view is shared by Harold Melton, the former chief justice of the Georgia Supreme Court, who, at the request of the Metro Atlanta Chamber of Commerce in January, issued his opinion on the sports betting path to legalization.
Other state lawmakers, however, aren't so sure. They believe the state should have a clearer legal stance before considering such a controversial matter.
Georgia senators in early March voted 37-19 against a bill to legalize online sports betting and in-person wagering at self-service kiosks. A similar bill in the House stalled in a committee as the state's legislative deadline to pass new legislation in 2023 came and went earlier this month.
A Senate resolution to place a legislative-led ballot referendum asking Georgians if they want to allow sports betting also stalled in committee this month. That's though it was widely believed that the chamber didn't have anywhere near the required two-thirds majority support to move the statute forward.
2024 Resolution
Since SR394 isn't a bill that would permanently change the law, the Senate and House might still act on the statute. If the members do pass the resolution and create the study group, the sports betting committee would have until December 1 to present the state with its conclusions and make legislative recommendations.
"The committee shall adopt specific findings or recommendations that include proposed legislation, and the chairperson shall file a report of the same prior to the date of abolishment specified in this resolution," the resolution text reads.
Source: casino.org