Posted on: March 24, 2023, 09:45h.
Last updated on: March 24, 2023, 03:34h.
Las Vegas Sands (LVS) and its Marina Bay Sands (MBS) integrated resort in Singapore put a multibillion-dollar upgrade on hold during the pandemic. It now appears the property still hasn't completely recovered.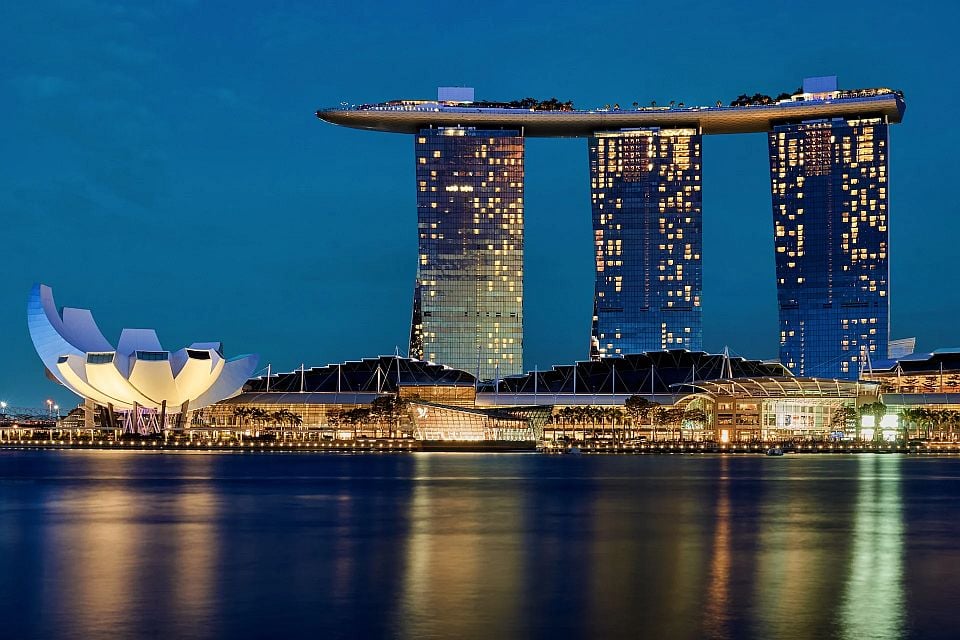 Sands reported Friday that it's received another extension from The Singapore Tourism Board. The latest move will give the company until April 2024 to begin and until April 2028 to finish.
Over the past three years, Sands and the tourism board have struggled as the global gaming giant has sought to push back the start of the upgrades. Last year, they struck a deal that would have forced Sands to begin next month. But that's apparently not going to happen. Last year, the government agency stated they weren't happy authorizing the approval.
Sands initially agreed to spend over $3.3 billion on upgrades at MBS in 2019 in return for an extension of its duopolistic gaming rights through 2030.
The Singapore Tourism Board initially gave Sands until 2027 to complete the upgrades. When the pandemic hit and casinos around the world shut down, Sands asked for and received more time to get started.
Sands in the Hourglass
Fridy's announcement also may have indicated changes to the planned upgrades. The announcement referred to "changes to the construction and operation plans" but didn't name specifics.
The announcement also avoided discussing any financial alterations to the agreement.
The initial upgrade project included a fourth hotel tower, new entertainment and MICE (meetings, incentives, conferences, and exhibitions) spaces, and other amenities. In return, the government authorized 1,000 new gaming machines and a larger casino space.
Previously led by the late Sheldon Adelson, the company hasn't publicly stated why it needs more time to get started. It lived up to analysts' predictions that it would find solid financial ground but is apparently not yet where it wants to be.
Last December, Sands reported a drastic improvement in net revenue at MBS for the year's fourth quarter. Posting an increase of almost 50% from more than a year earlier, the property's revenue closed at $682 million, and its EBITDA (earnings before interest, taxes, depreciation, and amortization) jumped 54.2% to $273 million.
Tourism on Rise
When MBS finally fulfills its promise with the upgrades, it could have a larger tourist base to grab customers.
New information from the STB shows that tourism is on the rise and that people are spending a longer period of time in the country.
In 2019, the average length of stay was 3.36 days, according to the agency.
By the fourth quarter of last year, the average length of stay increased to 4.81 days. Longer stays come from all tourist segments, with those from countries surrounding Singapore staying an average of 4.5 nights. Previously, the average was just 3.5 days.
Source: casino.org