Posted on: May 26, 2023, 03:16h.
Last updated on: May 26, 2023, 03:16h.
The wildest home we've seen in years has come on the market in Las Vegas for just shy of a mil. Its walls are slicked in gallery-grade graffiti and comic strip art, and dangling from the rafters is a sculpture of a human body hanging upside-down from a fish net.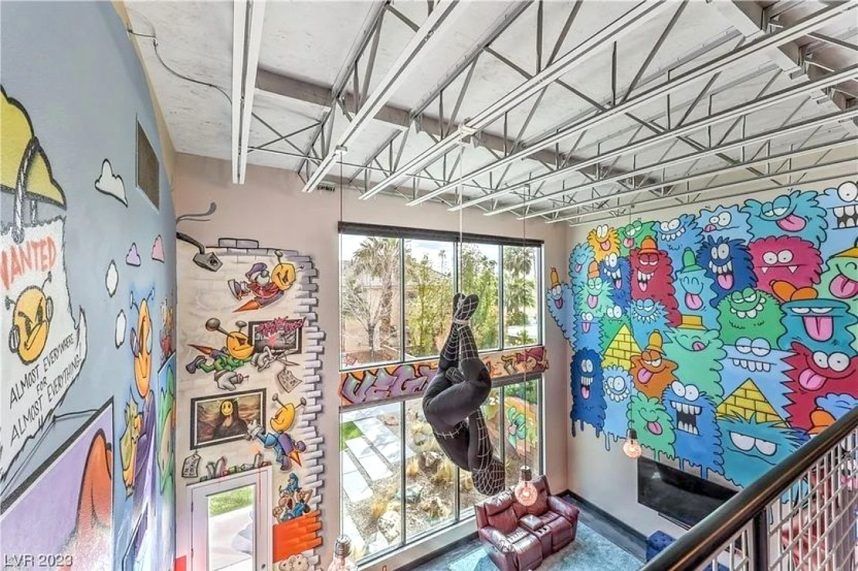 The 3,381 square-foot home was built in 2005 to resemble a New York City artist's loft, with two large bedrooms downstairs and a large loft upstairs. The asking price is $995K.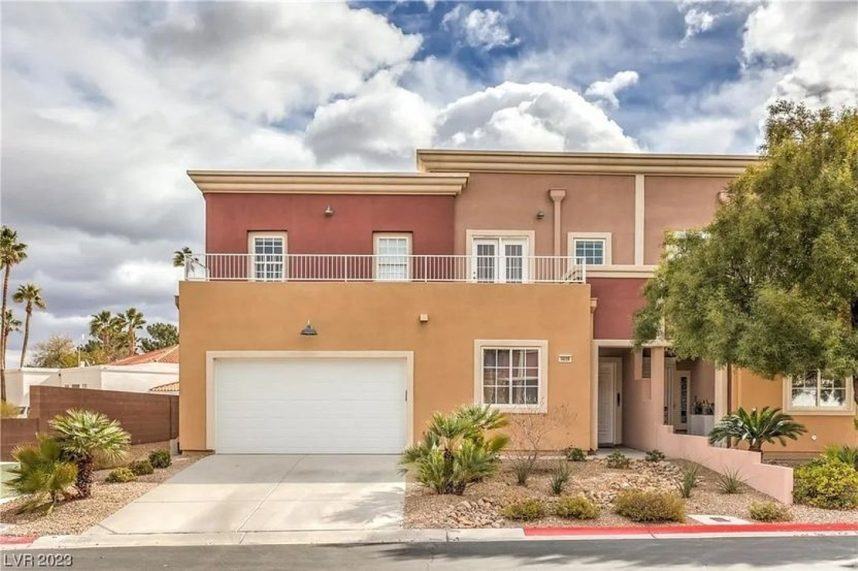 Perhaps the wildest thing about the property is how blah it seems from the outside. Located in a gated suburb, the house is painted in traditional desert pastels, without a shred of a clue what's inside.
Jordon Metz, a realtor with BHHS Nevada Properties, told Realtor.com that the sellers were inspired by the graffiti art in downtown Las Vegas to do something special with the house they bought in 2011. So they hired three of them – Tiki Jay One, Pretty Done, and Juan Muniz — to decorate the walls and other surfaces, including the cement floors, which were then sealed to preserve the art.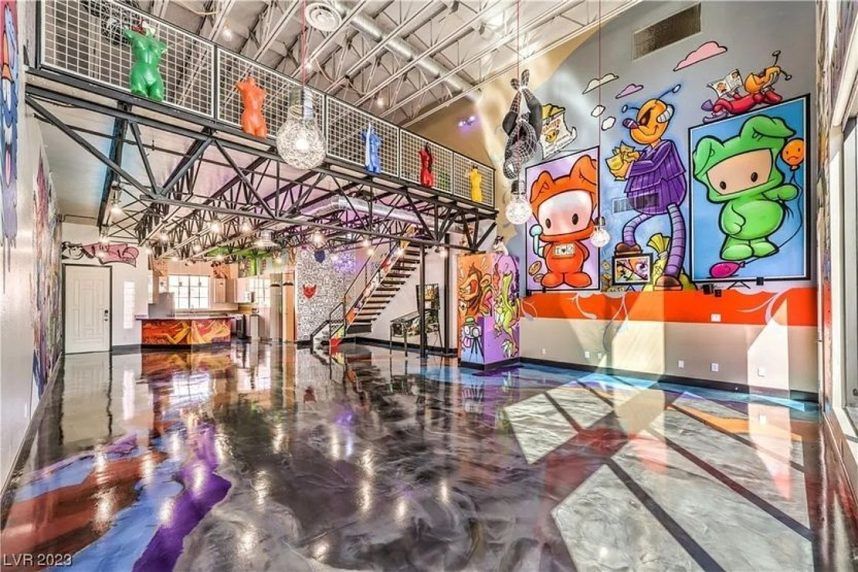 Metz said the perfect buyer will be someone who leaves the art as it.
"When you have something that special and unique, when the right buyer sees it, he or she is going to say, 'Oh, my goodness. This is really special. I want it this way,''" he said.
Source: casino.org