Posted on: May 26, 2023, 02:45h.
Last updated on: May 26, 2023, 02:45h.
Last month, Red Rock Resorts (NASDAQ: RRR) and the Oakland Athletics had a "binding" agreement in place regarding Las Vegas land to be developed into a Major League Baseball (MLB) stadium. Until they didn't.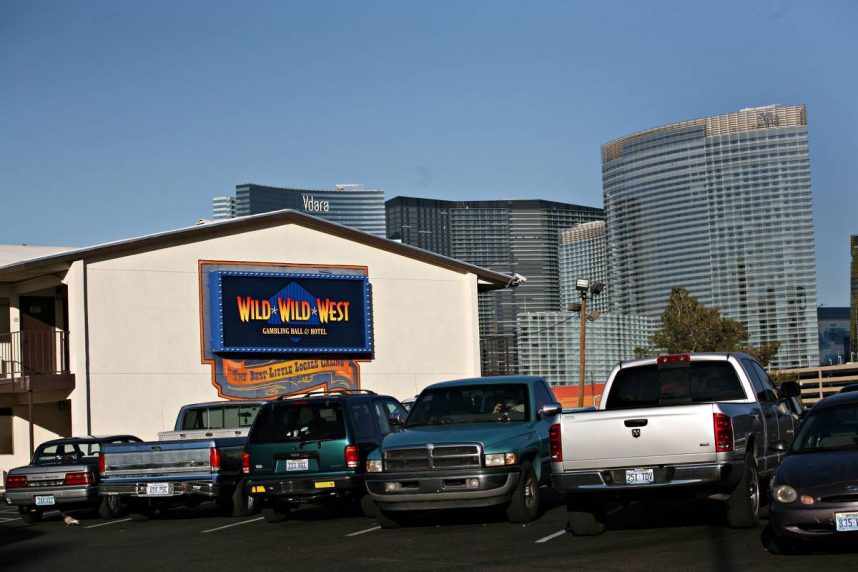 "Binding" turned into "scrapped" when earlier this month, the ball club, Bally's (NYSE: BALY) and Gaming and Leisure Properties (NASDAQ: GLPI) reached an accord — also described as binding — under which the Tropicana Las Vegas Hotel and Casino will eventually be demolished to make way for a new ballpark.
That means the 96 acres owned by Red Rock near Allegiant Stadium will remain unoccupied for the time being, but following recent meetings with management, Stifel analyst Steven Wieczynski says there is upside for the gaming company following the loss of the MLB stadium deal.
Management indicated the land's value was not well understood prior to the MLB franchise's bid, and they have recently seen increased interest from buyers now that it is back on the auction block that has given them increased confidence RRR will be able to effectively monetize the acreage differently," wrote the analyst in a client note.
Potential suitors for the property weren't mentioned.
More Interesting History for Red Rock Land
The loss of the stadium deal represents another interesting chapter for the 96 acres owned by Red Rock near Tropicana Boulevard and Interstate 15.
Earlier this century, the gaming company wanted to use a portion of that acreage for mega three-hotel casino complex, but that plan was scuttled amid the global financial crisis. Several years ago, it was speculated that the land could be the site of Allegiant Stadium, but obviously that didn't materialize.
Twenty of those acres were previously occupied by Red Rock's Wild Wild West Gambling Hall & Hotel, which the operator shuttered last September and later demolished.
Looking ahead, perhaps two things are abundantly clear. First, Red Rock is potentially sitting on a gold mine with that land. It could be worth as much as $6 million per acre or more. Second, it's unlikely the land will be sold to another gaming company because when Red Rock sells property, it's never to a competitor.
GLPI Stadium Winner…For Now
Should the A's move forward with the Tropicana site, Gaming and Leisure Properties stands to benefit. The real estate investment trust (REIT) already requested an adjustment to the $10.5 million in yearly rent Bally's pays at the property and there's more.
"As the project moves forward, we also expect that GLPI will have opportunities to further invest in the various aspects of the overall project," noted JMP Securities gaming analyst Mitch Germain in recent report to clients.
The REIT could win in another way. It has an established relationship with Bally's and could extend capital to the operator to help it develop another casino hotel at the proposed stadium site. That could be an attractive option to Bally's at a time when banks are apprehensive about lending for major commercial real estate projects.
Source: casino.org