Posted on: June 22, 2023, 06:25h.
Last updated on: June 22, 2023, 06:28h.
A Las Vegas-based company says it wants to build a space airport, along with a casino hotel, on 240 acres of land it owns near Sin City's border with Pahrump.
According to Las Vegas Spaceport, it has been cleared by the Securities and Exchange Commission to sell stock to the general public to fund construction costs — which it estimates at $310 million — beginning next week.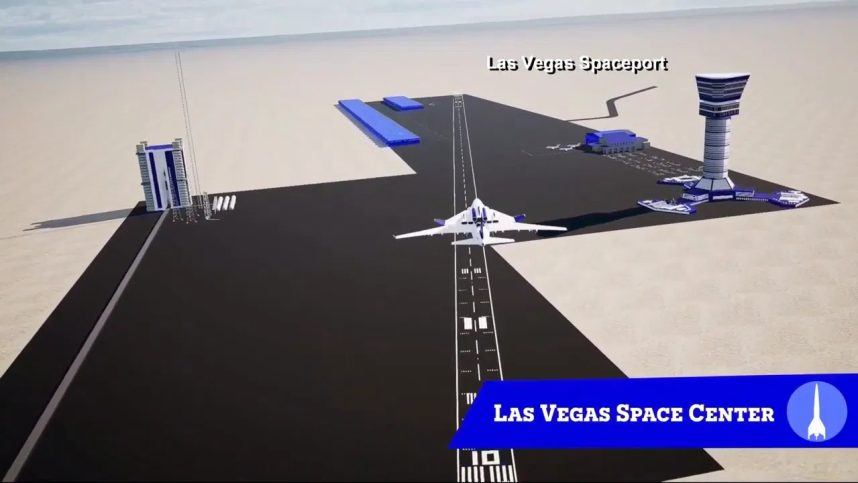 "I am 100% convinced that the technology is on the cusp of existing to build a space plane you can fly into space in, go to a space hotel, the Moon, or Mars, and then come back in and land like an airplane," Las Vegas Spaceport CEO Rob Lauer told Casino.org. "Within 10 years, it will happen."
The $310 million price tag would pay for a runway and control tower as well as a new casino resort. Plans for that resort include a 200-room hotel, restaurant, observation deck, passenger terminal, and 20K square-foot gaming floor.
Lauer said his company would not operate the casino hotel, but rather lease it to a local gaming company. (Lauer said it was still too early to begin those talks.)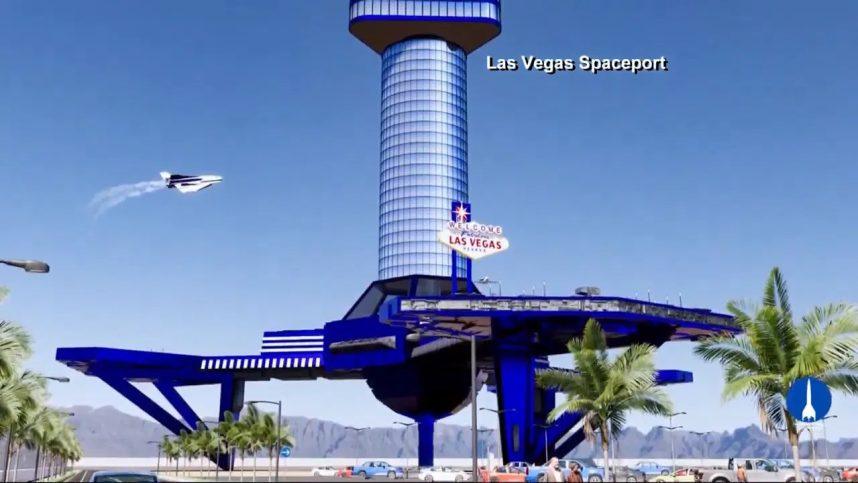 Lauer — a commercial real estate developer whose team includes advisors such as Retired US Air Force Brigadier General Robert Novotny and Dave Ruppel, former director of the Colorado Spaceport — says he's hoping to raise the $310 million strictly from equity financing. He said he also plans to apply for aerospace tax credits from the Nevada Governor's Office of Economic Development and, ultimately, to take his company public in about a year.
"A lot of casino folks have been focused for a number of years on diversifying the Las Vegas economy," Lauer said. "Well, this spaceport diversifies our economy by creating a space industry here, with high-paying jobs like engineers and pilots, while also increasing tourism and casino revenue."
Currently, 14 similar spaceports are licensed by the FAA, though only two are privately owned, and you already guessed by whom. (One guy owns SpaceX, the other a little company called Amazon.)
However, instead of the $200K-$300K per average it costs to ride with Elon Musk's SpaceX or Jeff Bezos' Blue Origin, Lauer said he believes that developing tech will bring costs down to as little as $30K-$50K per seat by the time Las Vegas Spaceport comes online.
Why Vegas?
The primary reason to build a spaceport in Las Vegas, Lauer said, is the town's 39 million visitors per year.
"They're all only a 15-minute helicopter ride away," he said. "And how many folks do we have flying to Las Vegas and spending $100,000 on a hand of poker? Casinos in Las Vegas could offer our rides as a bonus to their highest-paying customers."
Lauer's company would not build the space planes itself, but would partner with one of the 37 companies currently seeking FAA approval to do so.
The complex — earmarked for Clark County 10 miles southeast of Pahrump and 32 miles west of Las Vegas — would also include a ground school where civilians receive flight acclimation training.
"A Gulfstream jet will take civilians up and do zero-gravity training before their spaceflights," Lauer said.
Plans also call for a rocket assembly building, an airport for private jets, about 40 hangers with office space for companies to work on site, and a STEM school for training future rocket scientists.
"We have a 10-year plan to build a space tourism industry here," Lauer said.
Shares in the company can be purchased beginning Tuesday, June 27 at 7 a.m. PST via the company's website, lasvegasspacesport.org.
Source: casino.org