Posted on: July 10, 2023, 04:31h.
Last updated on: July 10, 2023, 04:34h.
Despite a slight monthly dip, Maryland Casino revenue showed a slight year-over-year increase. Maryland's six casinos brought in $163,717,230 from slot machines and table games during June 2023.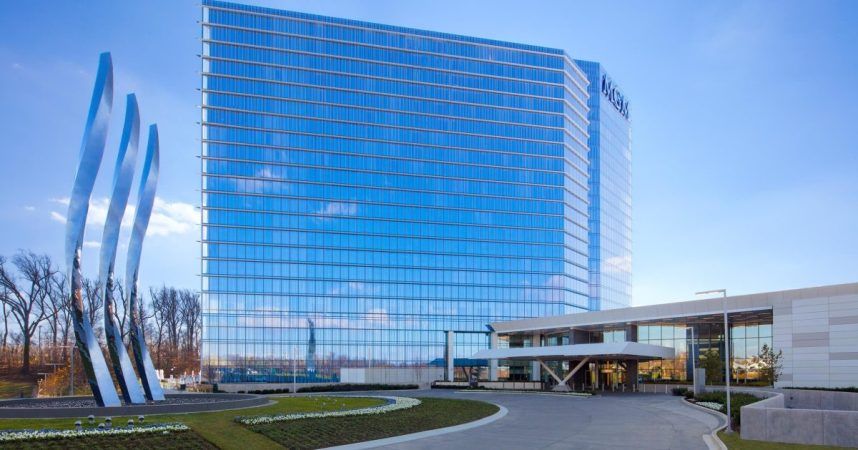 The summer revenue figure is a monthly drop from the $169.4 million casinos collected in May, according to data from the Maryland Lottery and Gaming. However, year-over-year revenue is outpacing 2022 as the $163.7 million is an increase of $971,931 (0.6%) compared to June 2022.
Maryland state tax contributions were also up. Casino gaming contributed $69,430,233 to the state in June, that's a 1.6% increase from the same month last year. Gaming revenue is also taxed for the state's Education Trust fund, which received more than $50 million last month. Total tax contributions to the fund have topped $250 million so far this year.
MGM National Harbor is leading all scorecards of the state's six casinos with $69 million in June, according to the Maryland Lottery and Gaming Commission.
After the first half of this year Maryland casinos have generated slightly more than $1B. For comparison, in 2022, the total casino revenue was about $2.051 billion, up 6.7% from $1.922 billion in the 2021 calendar year.
Sports Betting Revenue Mixed, but Mostly On the Rise
Maryland's sports betting industry appears to be evolving. There are a number of online and mobile operators along with the retail sports wagering locations, and while there was an increase in revenue, the figures for May show a slight decrease for May 2023.
Maryland's handle reached approximately $320.32 million in May. That is down about 2.5% from April, which saw a $328.4 million handle. The May figures show a combined taxable win of $31 million.
Online sports betting accounted for about 95% of the total wagers placed. Among the online sportsbooks, Maryland Live! Took the top spot with a handle of $146.3 million, followed closely by DraftKings with $101.9 million.
Sports betting was legalized in Maryland in May 2021.
Online Casino Gaming Under Study
A study by the Maryland Lottery Commission will assess online casino expansion. The study aims to examine the potential impact if Maryland were to legalize online casino gambling, including the impact on players, estimated market size, economic implications, and potential consequences on problem gambling.
It's a potentially pivotal study as neighboring states, including Connecticut, Michigan, New Jersey, New York, Pennsylvania, and West Virginia, already permit online casino gambling. Rhode Island is the most recent state to join the list with a signed law set to take effect March 2024.
Supporters say Maryland stands to lose potential tax revenue and economic opportunities without legalizing online casinos.
The results of the study must be submitted to the Maryland General Assembly by November 15. An attempt to bring legal online casino gaming to Maryland voters failed during the 2023 legislative session.
Source: casino.org