Posted on: July 10, 2023, 04:14h.
Last updated on: July 10, 2023, 04:14h.
By the time the NFL regular season kicks off this year, sports bettors will have access to legal sportsbooks in Kentucky.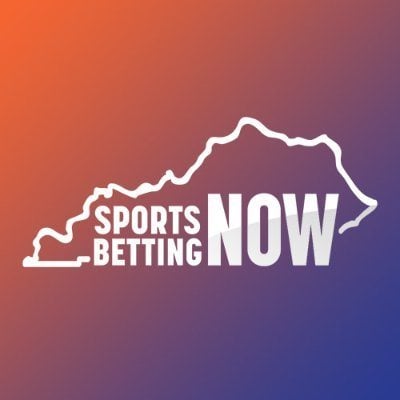 The Kentucky Horse Racing Commission (KHRC) on Monday approved emergency regulations that will allow the state's horse tracks to open sportsbooks by September 7. Online sports betting will be available by September 28. Each race track will be able to partner with up to three online sportsbooks to offer mobile betting platforms.
Gov. Andy Beshear (D), a strong proponent of sports betting, praised the commission's quick action to implement the bipartisan sports betting law he signed on March 31.
"We gave you a very tight timeline and you delivered," he said at a press conference on Monday.
While the launch date was most clearly timed to the start of the NFL season, it also comes just two months before Kentucky voters will decide whether to give Beshar another four years in the governor's mansion. Beshar is up for re-election in November in a closely watched race that could provide signals for Democrats' ability to tout their bipartisan bona fides to voters in red states.
Today we made history! Kentuckians will be able to bet on sports in less than 60 days for the first time ever, just in time for the NFL kick-off and college football. This will bring more dollars to our state to help us build a better Kentucky for all our people! pic.twitter.com/f8OOrsm2Z5

— Governor Andy Beshear (@GovAndyBeshear) July 10, 2023
Beshar said he would make the first bet once the programs launch in September.
"I'll be proud to make that first bet and I'll be really interested in who Morehead State University is playing the next weekend," he said.
Applications Begin Tuesday
The KHRC will begin accepting applications Tuesday for sportsbook licenses. Nine operator licenses will be available, and Beshar said he expects most, if not all, of the state's tracks to have their sportsbooks online by the September launch.
Online sportsbooks will be taxed at a rate of 14.25%, while brick-and-mortar sportsbooks will pay 9.25% of their gross gaming revenue. Those rates are lower than neighboring Ohio, which last week doubled its sportsbook tax to 20%.
The September 7 start date for sports betting coincides with the kickoff of the NFL season, with the Kansas City Chiefs playing host to the Detroit Lions in the league's first primetime match. Bettors in Kentucky also will be able to bet on most of the college football season, and Beshar noted that they will be able to wager on in-state teams like Louisville and the University of Kentucky.
'Emergency' Rules Will Be Updated
Regulations were approved by the Commission on an emergency basis to allow for betting to begin this fall, but they will be replaced by a permanent set of rules next year.
"Certainly as we learn, I want us to be willing to adapt to make this the most desirable state to spend those dollars, but also to protect everybody involved," Beshar said.
Kentucky is one of only five states that allows 18-year-olds to bet on sports. Officials said the law was written that way to mirror requirements for the lottery and horse race wagering.
Beshar estimates the program will raise $23 million in its first year and grow from there. The governor said the new program was aimed at keeping Kentuckians' sports betting dollars in state to fund priorities like education and law enforcement pensions.
Source: casino.org