Posted on: May 1, 2023, 03:43h.
Last updated on: May 1, 2023, 03:43h.
A New York court has urged New Jersey regulators to investigate a gambler's claim that craps games he played at Atlantic City's Golden Nugget Casino used dice that "constituted cheating."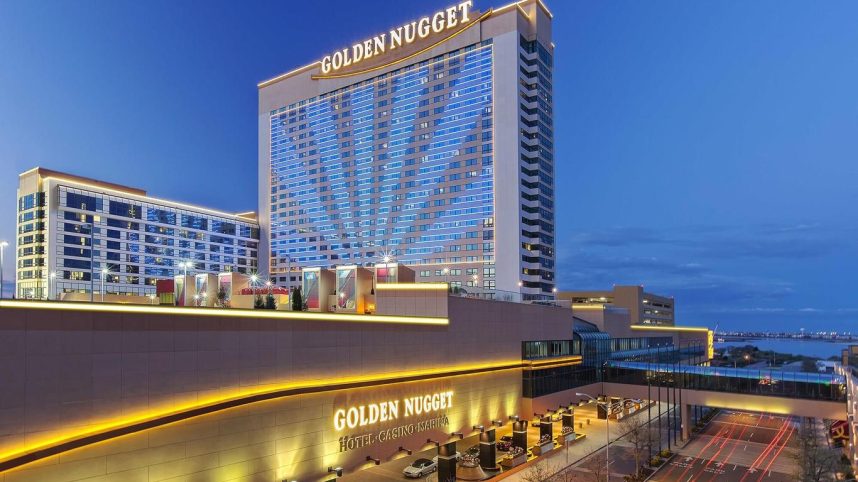 New Yorker Wayne Chan sued the Golden Nugget in a Newark federal court in September 2021 after he lost $469,125 at the casino's craps tables from 2018 to 2019. The casino was chasing him for $200,000 in markers, but Chan claimed the games were not on the square.
Specifically, he claimed the casino marked or "scribed" the dice with the table number and used non-transparent dice in violation of New Jersey statutes and regulations.
Lack of Transparency
"The use of non-transparent dice is particularly egregious as it potentially facilitates cheating through using weighted dice, which is part of the reason dice are required to be transparent," Chan's lawyers wrote in the complaint. "These illegal practices placed Plaintiff at an even greater disadvantage when the games are already stacked against the players and in favor of the casinos."
New Jersey gaming regulations require casino dice to be "transparent and made exclusively of cellulose except for the spots, name or trade name of the casino licensee, and serial number or letters contained thereon."
Chan said he approached the Casino Operations Manager with his concerns and was told the casino had been "doing this for years." He interpreted this as an "admitted violation of New Jersey laws and regulations."
"In other words, marking dice and/or using non-transparent dice is in violation of the NJDGE regulations, and therefore, constitutes 'cheating' on the part of Defendant," argued Chan.
No Dice
Chan's claim, which asked for "at least" the return of his losses, was ultimately unsuccessful, sparking the Nugget to seek a summary judgment for the $200,000 owed.
But the Appellate Division, First Department in Manhattan ruled Thursday that the New Jersey court had been "premature" in granting that judgment.
Using New Jersey case law, the New York appellate panel said the New Jersey Division of Gaming Enforcement (DGE) should decide whether the dice had been tampered with.
Chan filed a complaint to the DGE in January 2020. It stated that the dice were "scribed with the table number on the side of the four dots … and were scratched and non-transparent" and that "such tampering affects the integrity of each dice, throwing them off balance, causing unfair play."
The DGE has so far failed to make a determination on the complaint.
Source: casino.org