Posted on: February 20, 2023, 10:31h.
Last updated on: February 20, 2023, 10:32h.
Casinos in Pennsylvania and New Jersey kicked off the new year strong, as gross gaming revenue (GGR) in the two markets climbed significantly from January 2022.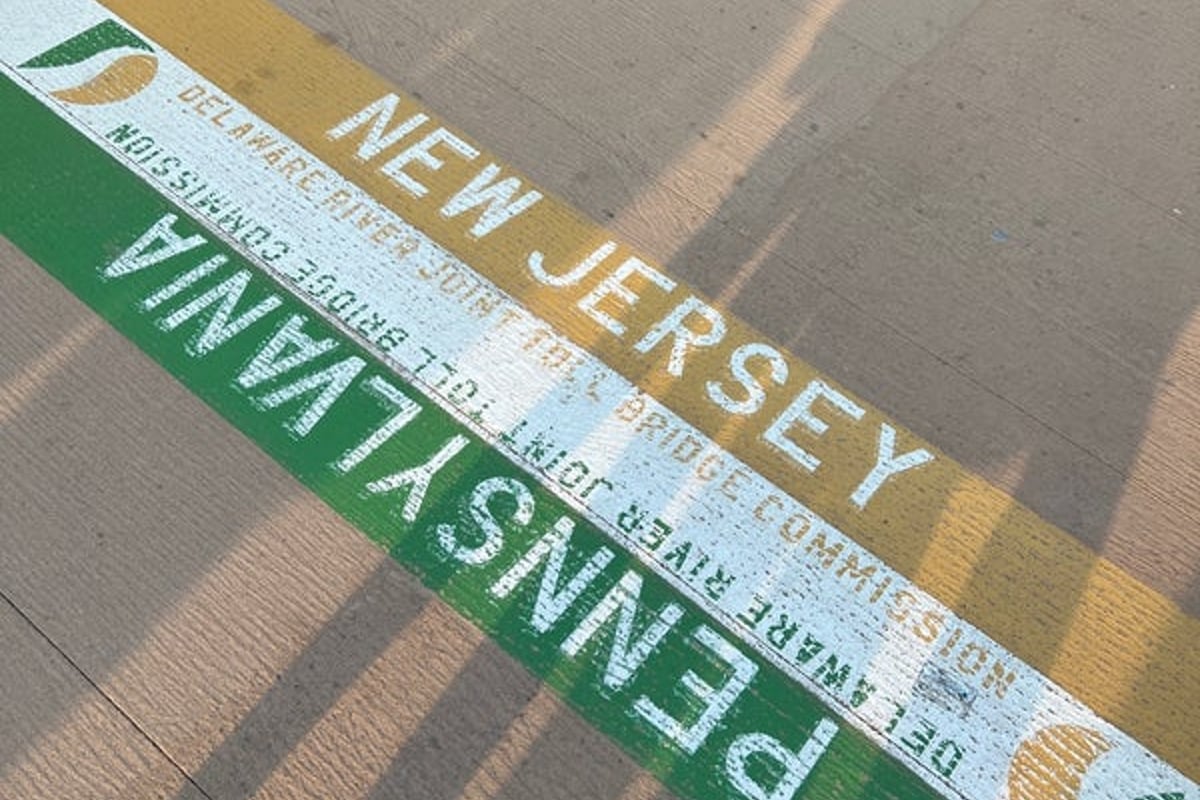 Pennsylvania and New Jersey have been jockeying for the title of second-richest gaming state behind Nevada. Pennsylvania edged its neighbor last year, as 2022 GGR in the commonwealth totaled $5,211,303,191. Gaming income in the Garden State was $5,211,274,456 — a difference of just $28,735.
Pennsylvania started 2023 ahead of New Jersey. The Keystone State's casinos, internet gaming platforms, sportsbooks, video gaming terminals (VGTs), and fantasy sports sites topped $464.48 million. That is 18% better than January 2022.
In New Jersey, revenue from brick-and-mortar casinos, iGaming, and sports betting totaled $436.87 million — a 14.5% year-over-year gain.
Key Numbers in Keystone State
Pennsylvania's commercial casino gambling industry is less than 20 years old. The state first authorized slot machines in 2004 at horse racetracks in order to generate tax support for the horsemen. Table games were added in 2010 through another expansion of gaming.
Pennsylvania become a major gaming state with its 2017 expansion that authorized iGaming, VGTs at certain truck stops, sports betting, and mini-casinos. The mini-casinos, sometimes called satellite casinos, are smaller versions of the larger casino that they're tethered. The satellites are allowed to house up to 750 slot machines and 30 table games, plus sports betting.
Since the 2017 bill, which was a legislative compromise between the Republican-controlled General Assembly and then-Gov. Tom Wolf (D) to generate new tax channels for the state, Pennsylvania gaming revenue has perpetually increased to record heights.
Retail slots at the state's 16 casinos accounted for more than $202.2 million of the state's January gaming haul. In-person tables added $83.9 million for a combined brick-and-mortar haul of approximately $286.1 million — 16% better than January 2022.
iGaming platforms reported GGR of about $130.2 million, and oddsmakers kept $39.2 million of the bets wagered. That's $32.4 million more than what the online casinos and sportsbooks won in January 2022.
Garden State Sprouts
Though New Jersey trailed Pennsylvania in January 2023, gaming expanded in the Garden State to start the year.
Despite economic headwinds, there appears to be no slowing down iGaming and sports betting in New Jersey. Online casinos won nearly $152.9 million in January 2023, an 11% premium. Oddsmakers said they kept $72.3 million of the bets wagered for a 20% year-over-year jump.
iGaming and sports betting's collective GGR of approximately $225.2 million outpaced the $211.6 million the nine Atlantic City brick-and-mortar casinos won on their physical slots and table games.
Atlantic City casinos continue to stress to state lawmakers that their financial positions are not overly strong and that efforts to eliminate casino smoking would have devastating repercussions. Though overall gaming continues to increase, the brick-and-mortar casinos share much of their iGaming and sportsbook revenue with their operating partners like DraftKings and BetMGM.
An initial hearing on a Senate bill seeking to end the casino smoking loophole was held last week in Trenton, but no action was taken on the measure. It's largely presumed that the Democratic-controlled Legislature will not vote on a casino smoking ban until after the November election when all 120 seats are on the ballot.
Source: casino.org